Software:
Affise



Year founded: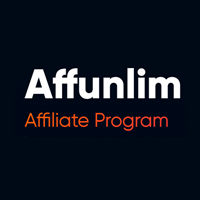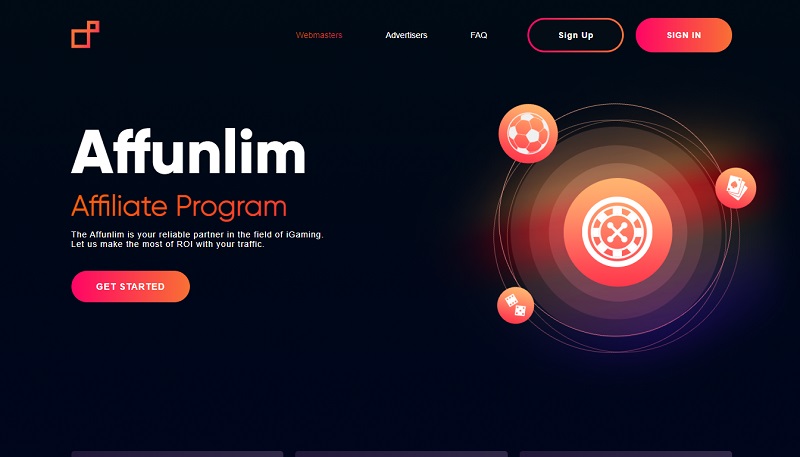 Website preview
Affunlimited Review
Data Points
Payment frequency:

Monthly

Minimum activity quota:

No
Pros & Cons

Fast payments

Many restricted countries

Exclusive offers

Few public information
Editor Review
Affunlimited Affiliates is a Russian affiliate program that has a beautiful landing website and they offer fast payments, expansive geo opportunities, a user-friendly interface, data security, tech support via live chat that is available 24/7 and many more features.
This affiliate program also offers high quality leads, impressive traffic flow, tips and strategies for your marketing campaigns and many more tools and of course a ton of promotional material that will help you to convert your traffic into revenues in the shortest amount of time.
On top of that you can count with an anti-fraud system, a media buying team, and a fast API integration, also if you have any ideas for new tools, exclusive content or anything that could help you send more traffic to the brand don't hesitate to let them know because they are always willing to help you grow at any time.
Powered by Affise, Affunlimited Affiliates can make you win a lot of money but of course you will have to work and if you are not sure what to do, you can always contact your account manager for more tips, hints and strategies.
Commission Details
This affiliate program does not state the percentages, the tiers or any other terms and conditions. But they state that you can get commissions in forms of revenue shares, CPA, CPL and perhaps hybrid plans, so again… you will have to contact your account manager for more information.
Every affiliate should get a different deal since it will all depend on your traffic sources, your performance and on how you set up your deal with your manager so be sure to be sharp and always request for the highest percentage.
Carry over policy
Affunlimited Affiliates does not state the existence of negative carryover but by all means be sure to ask for more information via telegram.
CPA
Affunlimited Affiliates offers CPA plans and CPL plans upon request and negotiations because it depends on your traffic sources, your performance and the quality of your traffic.
Sub Affiliates
No sub-affiliate commission is currently available.
Game Types
The brands are not defined on their website, however, we are sure that the brands are full of classic casino games that we all love to play such as slot games, table games, card games such as Roulette, Blackjack, Video Poker, Baccarat and many more classic casino games that are a must in every online casino.
The brands should be mobile friendly so you should be able to access them via your smartphones, iPhones, tablets, laptops or any other mobile devices but for a better user experience we always recommend to access the casinos from your laptop or computer.
Excluded Countries
Affunlimited Affiliates does not state excluded countries but they do state that they won't take traffic that could be susceptible to affiliate fraud, also you should not send traffic from countries in which it is illegal to participate in online gambling activities.
Target Market
Affunlimited Affiliates say that they can target over 40 countries but they don't say which ones.
Languages
This affiliate program is available in English.
Jurisdiction
We can't say for sure if the brands or the affiliate program operate under a gaming license, so you will have to ask that to your account manager.
Payment Methods
There is absolutely no information about the banking options on their website or on their terms and conditions. The payments should be at least once per month like any other affiliate program.
For more information regarding the banking options, banking fees or admin fees, the minimum threshold or any other information regarding the program you can contact the support team via telegram. They should be available 24/7 so don't be shy and contact them with any questions that you may have.