Voonix vs StatsDrone in 2023 - Features, Prices and Differences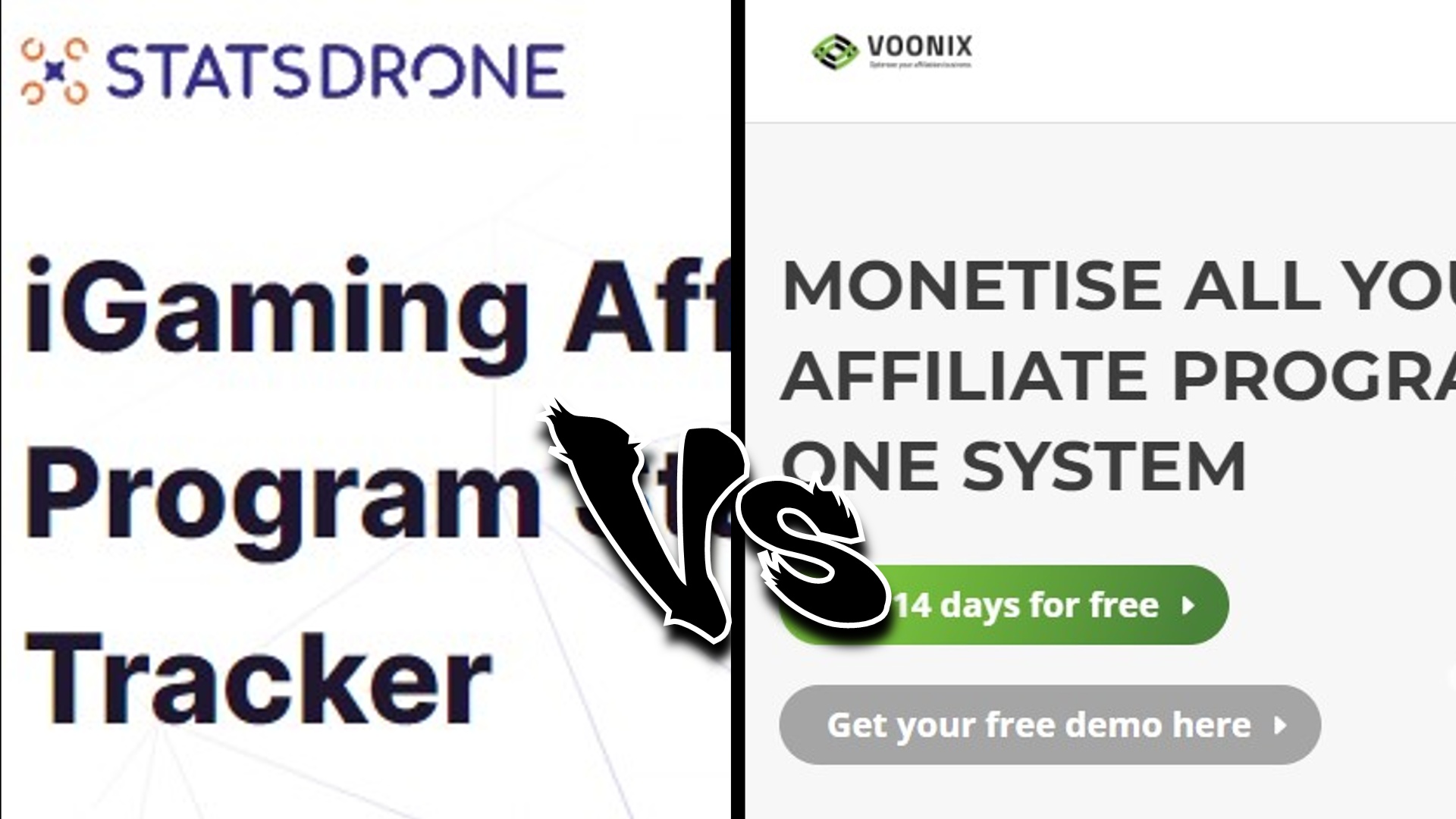 Stats trackers have become an indispensable tool for running an affiliate marketing business. Affiliates could log in to each of their programs manually and keep track of their KPIs in Excel or even in a notebook, but that's only viable if you have a small business and your goal is to make a modest income. If you are wondering if using a stats tracker is worth it, ask yourself these two questions:
How long would it take to monitor all your programs without mistakes?
How much is your hour of work worth?
If you want to have a business that works and can grow, you need tools. The right tools will allow you to avoid mistakes, save time and invest your efforts where they are really needed.
Voonix and StatsDrone are two of these tools. They are specially designed for the world of iGaming, so they offer solutions to help affiliates to deal with the work involved in running a business in this niche. Its main objective is to collect and organize the data of all the webmaster programs in one place and then present the information processed in a way that allows them to make decisions in a faster, easier, and more profitable way.
Let's see both companies in detail:
StatsDrone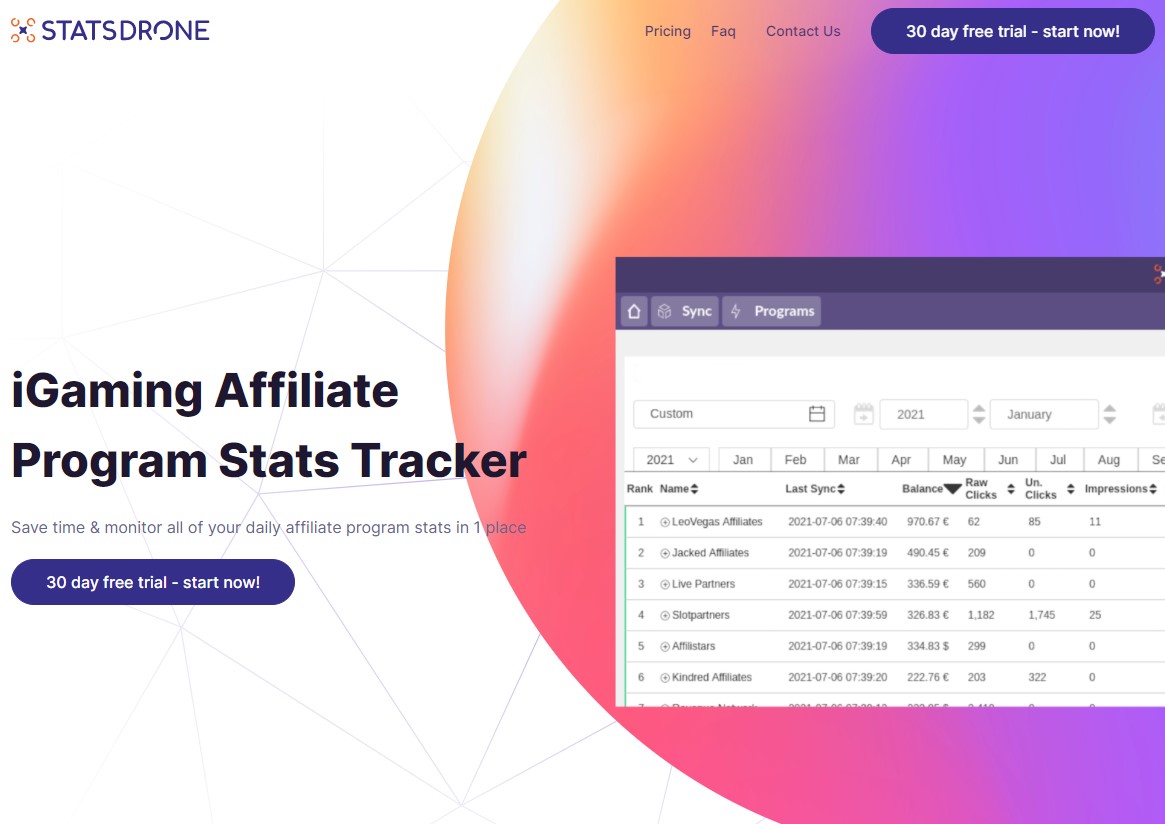 StatsDrone is a software company that develops tools for the affiliate marketing industry.
StatsDrone launched their software in the year 2021, and despite having a short time in the market, the acceptance of the affiliates has made it continue to grow.
Their first product is a specialized iGaming app that allows affiliates to upload programs almost immediately and then forget about signing in to each program and extracting the data manually. Instead, StatsDrone gives them all the valuable information and insights with just a few clicks.
Some of the things we love about StatsDrone:
Offers a free trial with no restrictions.
Has customer support in English and Spanish.
Gives customized solutions to their customers.
Voonix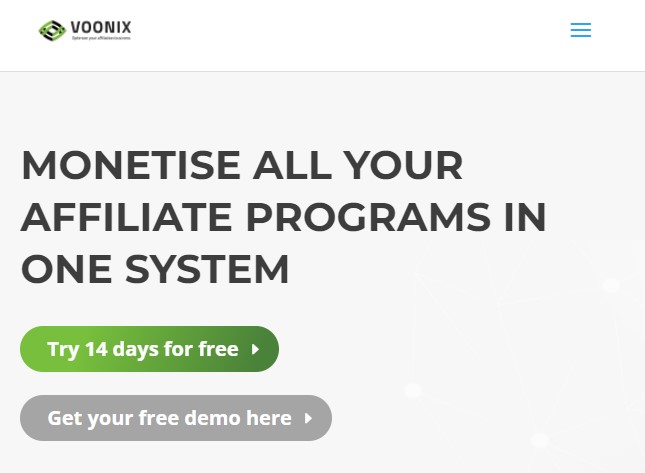 Voonix is a platform that came out on the market in 2017. Despite this, their team claims to be highly experienced, thanks to more than 30 years of (collective) experience in the world of iGaming.
This experience on the operator and affiliate side has made the team aware of affiliates needs and able to design tools to meet them. Its objective is to restore confidence to affiliates and make their work easier.
Things we like about Voonix:
Offers free version.
Training options.
Supports 85% of systems.
Differences between StatsDrone and Voonix
Considering that both StatsDrone and Voonix have an experienced team behind them in the iGaming world, it is not surprising that they offer some similar features.
Storage: The data is stored in the cloud, thanks to which affiliates can access it at any time and from anywhere.
Supported Programs: Both Voonix and StatsDrone are constantly working on adding new programs and features of interest to their customers.
Activity Dashboard: You can see a summary of all the relevant activity in one place to see the overall state of your business at a glance.
Ad Hoc Analysis and Reporting: Get the information you need to answer specific questions that help you make better decisions for your business. Forget about having to check all the data and do a lot of complicated calculations on your own, this feature will give you the answer you are looking for.
Commission Management: Estimate your earnings and identify where it comes from to find out which actions and programs really generate revenues.
Responsiveness: Both are fully responsive, which allows them to work properly on computers, tablets, and phones.
However, besides their similarities, some differences are significant to note: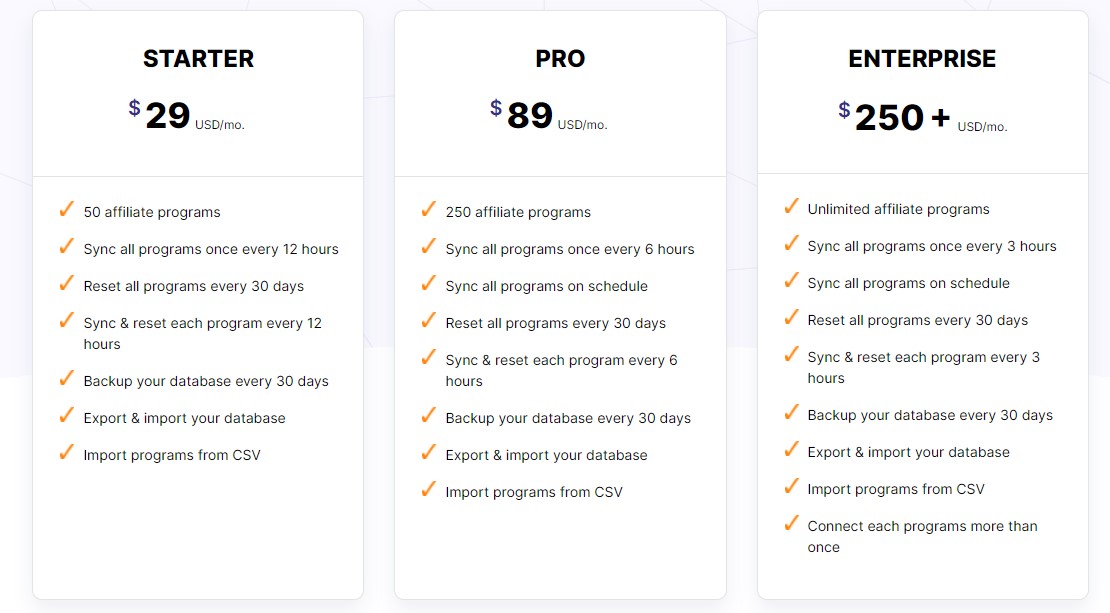 Prices: At Voonix the price starts at €210, while at StatsDrone the Starter plan costs $29
Free trial: Although both offer free trials, Voonix's is only 15 days, while StatsDrone's is 30 without limitations on the use of tools.
Support: Voonix offers support via email/help desk, Slack and Skype. Support options on StatsDrone include email/help desk, faqs, and forum (in both English and Spanish).
Final thoughts
Both companies have great apps. However, the choice will depend on the member's characteristics and their short, medium, and long-term goals.
Voonix is perhaps a great option for established large and medium-sized businesses that want to centralize their information with a company that has been in the market a little longer.
StatsDrone is an especially attractive offer for people starting out on the market or plan on growing their business. Ideally, small and medium-sized businesses that prefer to work with the flexibility and personalized attention of a company that is willing to grow with them.
The final decision is up to you, but we are here to assist you if you have doubts.