Software:
Post Affiliate Pro



Year founded: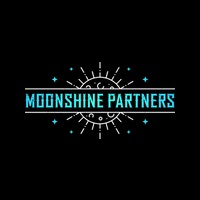 Revenue Share
25% - 50%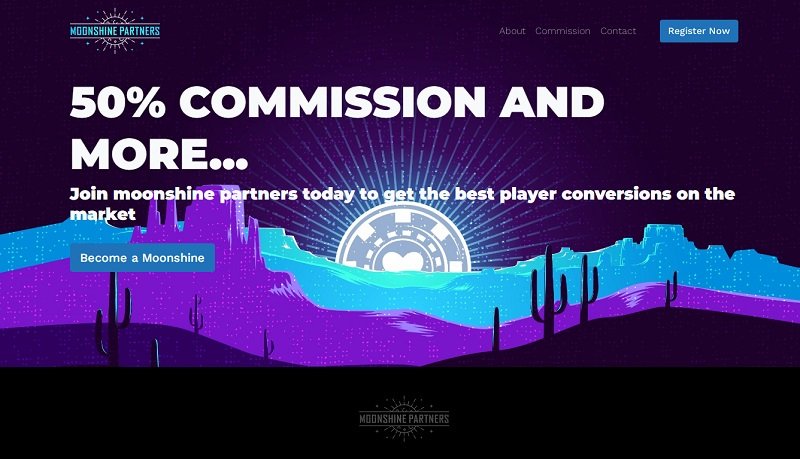 Website preview
Moonshine Partners Review
Data Points
Payment frequency:

Monthly

Software:

Post Affiliate Pro

Minimum activity quota:

No
Pros & Cons

CPA and Hybrid plans available

No sub affiliate commissions

No negative carry over

Admin fees may apply

No bundling between products
Editor Review
Moonshine Partners is the official affiliate program in charge of advertising, marketing, and administration for the brands Fortuna Panda Casino, Haz Casino, Horus Casino, and Vegaz Casino, which offer a variety of products and allow the Affiliate to earn up to 40% commission. This program's platform allows you to select which brand you want to join, and they are also open to developing plans with CPA or Revenue Share based on the member's preferences. However, no sub-affiliation commissions plan is available.
Regrettably, there is a weakness in this program in that payments are only made through the Affiliate account. On the other hand, a team of Affiliate managers with extensive experience and dedication, assist their affiliates in a broad range of ways, including assisting them in increasing the reach of the member's marketing campaigns through a variety of exclusive advertising materials and high-quality content.
Post Affiliate Pro is used by Moonshine Partners' affiliate program to provide a key to all the information required for success. They provide powerful, yet simple-to-use, in-depth analytics tools to all partners. With a wealth of valuable real-time data at your disposal, you'll be in command and ready to capitalize on every opportunity.
The brands offer an attractive world of gaming and gambling to their players, as well as bonus features that provide affiliates with consistent earnings from players who have been referred to the brands.
Commission Details
The commission starts with a unique offer for new affiliates, for the first 3 months will earn up to 50%, and at the beginning of the fourth month they will pay under a scheme based on Net Gaming Revenue generated by new players referred through the Affiliate's website or another channel New customers are players who do not already have a gaming account and access the Website through the affiliate tracking link; who properly register and deposit supported cryptocurrency into their players betting account.
The Tier Structure for the casino FTD commission is as follows:
Monthly First Time Depositors Commissions percentage
0 - 10 25%
11 - 40 30%
41 – 100 45%
More Than 101 50%
Net Gaming Revenue is calculated as follows: Total Bets - Total Wins - Bonuses - Admin Fee. Moonshine Partners levies a 15% administrative fee. This cost includes processing, game provider, and platform fees.
Carry over policy
There is no carry-over policy, however, all commission payments will be made only if the affiliate balance is positive. If the account balance is negative due to the player's game activity, no commission will be paid; however, the account balance will not be carried over to the next month.
CPA
Moonshine Partners offers CPA plans as well as Hybrid plans, which members can request by contacting a manager account directly; this alternative commission structure will be agreed upon by both parties, and a new commission structure will replace the existing standard structure. The terms and conditions of affiliates may vary depending on their needs, traffic, and the number of referred players.
Sub Affiliates
There is no information available about sub-affiliates' commissions at the moment of the writing of this review.
Game Types
Fortuna Panda Casino, Haz Casino, Horus Casino, and Vegaz Casino are four brands that are expanding fast, offering a wide range to enjoy such as American and European Roulette versions, Table Games, Baccarat, Poker, Multiplayer Blackjack, Progressive Jackpots, and lots of 3, 5, and 6-Reel Slots.
A Live Casino is also accessible for players who enjoy the excitement of live games, with single and multiplayer options to join at any time with live dealers and floor supervisors to ensure security and transparency.
In addition to this, the brands are always offering welcome packages and promotions, and even loyalty programs.
And for the players that are always on the way, the site and all the games are Mobile Ready with compatibility for Android, iOS, and Mac, and with a Desktop operating system, and available web browser.
Jurisdiction
All Brands are owned and operated by Versus Odds B.V., a company Licensed and regulated under the laws of Curaçao.
Excluded Countries
Moonshine Partners do not accept players from Afghanistan, Belgium, France, Netherlands, Singapore, and other 45 countries.
Target Market
The casino has an open wide world target market except for the countries that don't allow gambling
Languages
The following languages are supported by the Brands website: English, Deutsch, Spanish, French, and Norwegian.
Payment Details
Moonshine Partners offer the members the following payment option: Deposit directly on the Affiliate account, payments are made monthly no later than the fifteenth working day of the following calendar month and for the previous month, the minimum withdrawal is $200. If the affiliate earns less than $200 in one month, your balance will be carried over to the following month.