Software:
Proprietary



Year founded:
2019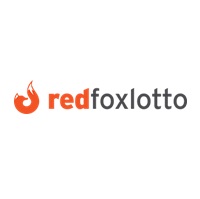 Revenue Share
20% - 30%
RedFoxLotto Affiliates Review
Data Points
Payment frequency:

Monthly

Minimum activity quota:

No
Pros & Cons

Sub-commissions available.

CPA and Hybrid deals not available.

Fast payment.

No negative carry over.

Lifetime commission.
Editor Review
Red Fox Lotto Affiliates is an affiliate program that offers partners the opportunity to promote the Red Fox Lotto online lottery brand. As an affiliate, the individual will receive a commission for each player they refer to the website of Red Fox Lotto, an online lottery brand that offers a wide variety of games, including Powerball, Mega Millions, EuroJackpot, EuroMillion, GG World Lottery, Keno and many more. The brand is operated by White Lotto Limited, a lottery company based in Curacao.
The advantages of joining Red Fox Lotto Affiliates include an available sub-commission, fast payouts, a lifetime commission and no negative carryover. In addition, affiliates also have access to a wide variety of languages, payment methods and accepted currencies.
RevShare's standard commission structure has percentages from 20% to 30%, and they offer a no negative carryover policy. In addition to this, they offer a sub-affiliate program with 2% earnings for new affiliate referrals.
Members of this program will have access to various resources to promote the brand in the best possible way. Among them, they will be able to get tracking links, texts, images and more.
From the platform, affiliates will have the opportunity to manage their account, administer it, and more.
Commission Details
The standard commission plan for this affiliate program is based on revenue sharing based on the earnings generated by the affiliate's referred players. The structure is as follows:
€0 - €1000 = 20% from Net Revenue
€1000 - €2000 = 25% from Net Revenue
€2000 + = 30% from Net Revenue
The affiliate must consider that the percentage will be adjusted to the earnings of that month, which is to say that if the generated earnings go down then the percentage will also go down, this also applies if they go up.
Any questions or suggestions regarding this commission plan should be made through customer service or an account manager.
Carry over policy
Red Fox Lotto Affiliates has a no negative carry over policy.
This means that if the affiliate has a negative balance, which is a product of the earnings generated by their players, this will not be carried over to the next month but will be reset to zero and the affiliate will have the opportunity to generate commissions again the following month.
CPA
The affiliate programs usually offer different commission plans so that the individual can choose the one they prefer.
In the case of Red Fox Lotto Affiliates no other plan is offered because the team considers RevShare's structure to be more efficient.
Sub Affiliates
Sub-affiliate commissions are those given to a member of an affiliate program for referring new people to it.
Red Fox Lotto Affiliates offers 2% sub-affiliate commissions, meaning that the affiliate will receive 2% of the commissions generated from all of its sub-affiliates.
Game Types
Red Fox Lotto is the official brand of this affiliate program, is a lottery company founded in 2019.
This company is operated by White Lotto Limited and is located in Curacao.
For being considered a "new" company it has an excellent popularity, the design is quite user-friendly and it offers different types of lotteries.
Among the categories available are Powerball, Mega Millions, EuroJackpot, EuroMillion, GG World Lottery and many more. They also have Keno for the fans of these.
This site offers affiliates several advantages such as a wide variety of languages, payment methods and currencies accepted. Besides having a wide range of games for users to choose the one of their preference. All this is of particular relevance, as it helps affiliates to market the brand.
Jurisdiction
All redfoxlotto.com White Lotto operate products B.V. The address of record is Fransche Bloemweg 4, Willemstad, Curacao.
The company is licensed and regulated under the laws of the Government of Curacao.
Excluded Countries
Unfortunately, it is not possible to know which territories and countries are restricted for this affiliate program and its brand.
However, we recommend prospective partners to contact customer support to find out if their jurisdiction is allowed or not.
Target Market
Red Fox Affiliates is available in many parts of the world, however it is primarily targeted at the UK audience.
Languages
The official website of the Affiliate Program is in English only.
Otherwise, the brand is available in English, Italian, Spanish, Portuguese, Russian, Polish, German, Chinese, French, Finnish, Turkish and many more. To know all the languages you can visit the official website of the brand.
Payment Details
Commission payments for this affiliate program are made on the 15th of each month, based on the commissions generated by the affiliate in the previous month.
The payment methods used are Skrill, Neteller and bank transfer, however the Red Fox Lotto Affiliates team is willing to discuss other options if necessary.
The minimum payment threshold is not available on the affiliate program website, it is advisable to contact customer service to find out.