Software:
Proprietary



Year founded: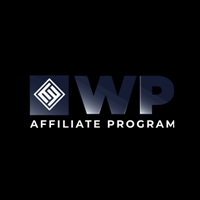 Revenue Share
30% - 40%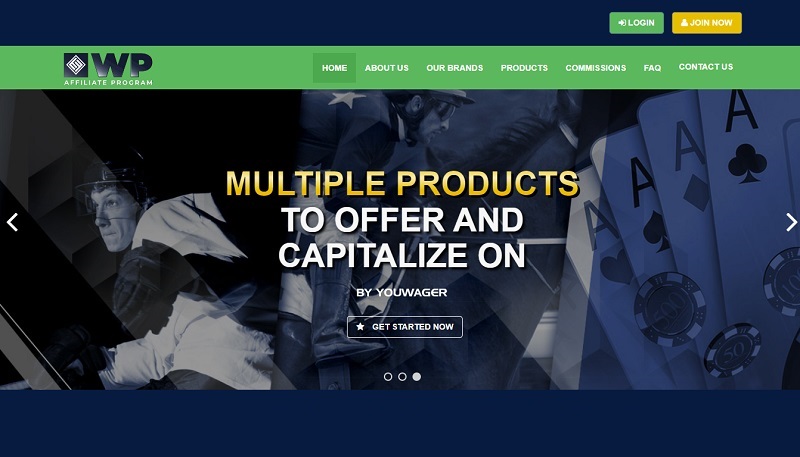 Website preview
WagerPartner Review
Data Points
Payment frequency:

Monthly

Minimum activity quota:

Yes
Pros & Cons

CPA plans.

Admin fees may apply.

Sub affiliate commissions.

Negative carry over.
Editor Review
WagerPartner is the affiliate program for YouWager Casino, BetPop Casino and Achau Bet Casino. This is an affiliate platform made up by iGaming professionals that are constantly looking to take care of the players as well as the registered affiliates.
The standard commission plan has 3 tiers available to the partners, ranging from 30% up to 40% on revenue shares per month. Additionally, CPA deals and hybrid models can be negotiated with the account managers via email.
A sub-affiliation plan is available and it offers 5% out of the sub-partners' earnings. On the other hand, it must be said that WagerPartner carries forward all negative balances to following months. Regarding the brands, they are prolific online casinos that give their users the chance to place bets on many enticing betting options, including: casino games, sports bets, race bets and much more.
On top of that, these websites work with the most secure cryptocurrencies and FIAT payment methods so that all the deposits and withdrawals are processed safely and rapidly. The registered gamblers have the possibility of wagering on their favorite betting alternatives from their phones and tablets as well.
Commission Details
WagerPartner has a standard commission structure available to the webmasters that make the choice of joining this affiliate program. The plan offers 3 different tiers, which are determined by the wins and losses of the referred customers.
The rates granted on the model are: 30%, 35% and 40% on revenue shares per month. To know more about the limits set for each tier, please reach out to your account manager via email.
Carry over policy
It is important for the promoters to be aware of the negative carryover policy that is active on WagerPartner. This provision carries forward all negative figures that you could have in a month to the subsequent processing periods up until the full amount is earned back.
CPA
WagerPartner has CPA deals available to the webmasters. Also known as Cost-Per-Acquisition schemes, these are compelling plans that allow the partners to receive one-off payments for the new depositing players that they bring to the brands on a daily basis.
Hybrid models are available on WagerPartner as well. This type of plan can be requested to the staff via email at any moment. The hybrid modules combine the revenue shares structure with a personalized CPA deal that could maximize your earnings effortlessly.
Sub Affiliates
WagerPartner counts with its very own referral program. This means that you are able to generate extra income while sponsoring WagerPartner on your site. This specific type of plan offers a flat rate of 5% out of the monthly profits made by your sub-partners.
Game Types
YouWager Casino, BetPop Casino and Achau Bet Casino are online casinos that are filled up with various betting options. On these betting sites, the users can wager on casino games such as slot games, table games, live dealer games such as Blackjack, Roulette, Baccarat and more.
Also your players can place sports bets on esports events, horse racing, football, basketball, volleyball, soccer and many more popular sports.
In addition to that, these websites are mobile-supported, meaning that the gamblers can enter them from their phones and tablets without any problems.
Jurisdiction
YouWager Casino, BetPop Casino and Achau Bet Casino are owned and operated by the First Fidelity Group. None of these online casinos holds a valid gambling license at the time of the making of this review.
Excluded Countries
YouWager Casino, BetPop Casino and Achau Bet Casino do not accept the players that reside in the following countries: Costa Rica, England, Scotland, Wales, Northern Ireland and Ireland.
Target Market
YouWager Casino, BetPop Casino and Achau Bet Casino focus on the players that live in the United States (all territories), Canada, Mexico and Australia.
Languages
YouWager Casino, BetPop Casino and Achau Bet Casino can be displayed in English only.
Payment Details
WagerPartner processes all the withdrawals via PayPal and Bitcoin. The minimum threshold for both payment methods is $500. The payouts are sent at the beginning of every month. In order to request a payment, the affiliates must have a minimum of 3 active referred players as well.
Keep in mind that admin fees may apply depending on your banking option also, negative balances will be carried over to the next month.