Branch Review (2023): Overview, Ease of Use, Features, Pros & Cons, Pricing - StatsDrone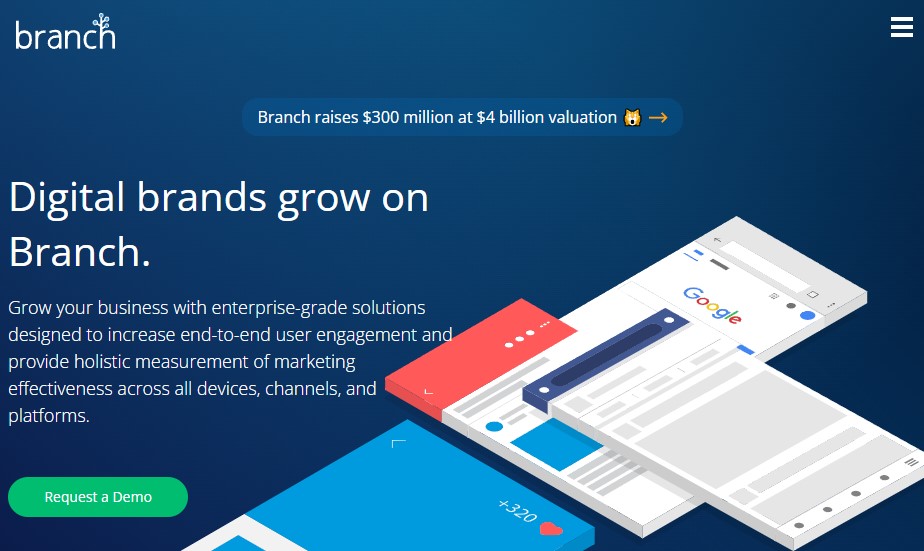 Overview
Branch is an expanding list of payday advance businesses, also known as cash advance apps. Branch is presented as an innovative alternative to payday loans. A simple flat (or even free) fee will be charged according to the amount of the payroll advance you require and how you want to access these funds.
They started primarily as an employer communication tool, eventually evolving into a scheduling management tool. While it continues to perform both of these tasks, the company has also added payroll advances to improve the "financial well-being of hourly employees."
Branch relies on technology to calculate the amount you can qualify for, potentially disqualifying you in case of excessive overdrafts or other problems.
Branch certainly isn't a bank. However, it has partnered with Evolve Bank & Trust, a member of the FDIC, to provide banking services. Additionally, it uses a fintech company called Dwolla, Inc. for processing payment services.
Ease of Use and Interface
Branch can be accessed through its website at https://www.branchapp.com or mobile app, currently available on Apple's App Store and Google Play.
Branch provides employees with the ability to request advances against their paychecks. This advance will be available for whatever the employee needs and is not disclosed to the employer.
Additionally, Branch allows workers to send messages to all other workers, even outside of work, to help build relationships. They also allow workers to schedule more work based on their employer's availability. More hours worked will help increase the amount that can be advanced.
Before receiving an advance, workers first have to use direct deposit to send two months' worth of pay through Branch. After signing up for Branch, workers then connect their checking account. Alternatively, customers can receive payments on a Branch debit card. All of these services are free of charge.
Branch monitors the spending activity too. By identifying an exceptionally high level of spending activity, it can affect the amounts of these advances. Furthermore, keep a cash reserve in your account to avoid overdrafts, which can disqualify you from advances.
Features Explained in More Details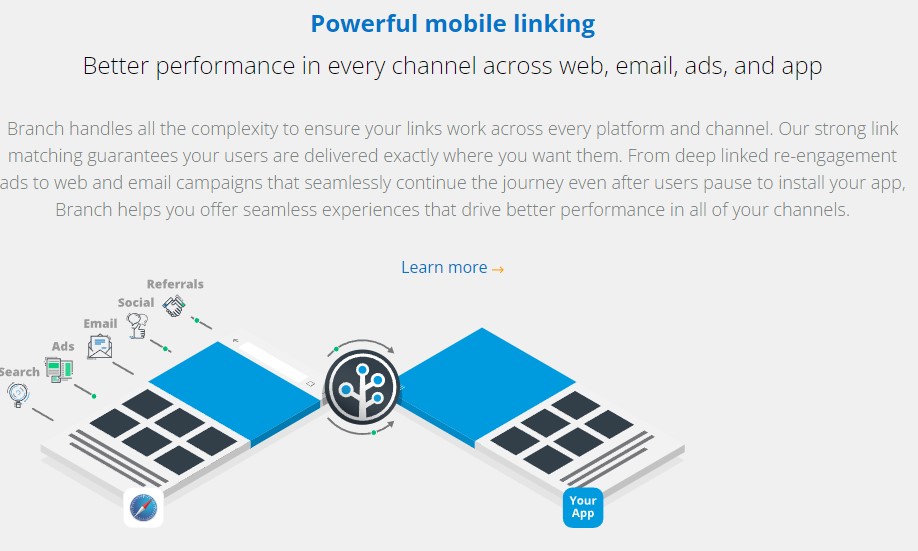 Branch's services are not limited to offering paycheck advances, which is one of its main highlights. It also provides a multitude of other services related to your financial well-being and work schedule.
You can budget your paycheck and grow your savings. Such features can be very useful in avoiding overdrafts and their high fees, late payments, and credit card debt.
A further aspect of the application has to do with work schedules. Manage your work shifts, switch shifts with your colleagues, and work overtime when you have a financial target to meet. Track the hours you've worked and see how much you've earned for better planning and budgeting.
There is also a messaging feature to communicate with your co-workers, encouraging friendships outside of work.
Other financial wellness tools on the platform are:
Overdraft Warnings and Safety Feature: postpones withdrawals if this causes users to overdraw their account.
Invoice Overview: supports tracking of upcoming invoices to eliminate late fees and facilitate efficient budgeting.
Budgeting Tool: facilitates financial planning based on recurring income and expenses.
Low Balance Alerts: notifies you when your account needs to be replenished to avoid unpleasant surprises such as overdrafts.
Income Tracking: tracks your work schedule and tracks income to assist with financial planning.
It is also packed with the following features:
Alerts/Notifications
Automated Scheduling
Budgeting/Forecasting
Calendar Management
Contractor Management
Employee Benefits Administration
Employee Management
Employee Scheduling
Facility Scheduling
Faculty/Staff Management
FMLA Administration
Group Scheduling
Incident Reporting
Labor Forecasting
Lead Distribution
Messaging
Mobile Access
Multi-Location
Multi-Physician
No-Show Tracking
On-Call Scheduling
Online Benefits Enrollment
Online Time Clock
Overtime Calculation
Payroll Management
Physician Scheduling
Reporting/Analytics
Resource Scheduling
Schedule Distribution
Self Service Portal
Shift Swapping
Skills Tracking
Subcontractor Management
Time & Attendance
Time Tracking
Variable Workforce
Work Order Management
Pros & Cons
Branch app provides a smooth and convenient way for hourly workers to request an advance without interest or fees before payday, in addition to being able to use its other valuable services such as messaging and work schedule. However, it does not mean it is perfect, and there are a few flaws spotted.
Pros
Seamless integration with most U.S. banks
It has a low entry barrier
No interest
No credit check required
A bank account is not required
Instant access to cash by paying a fee or wait 3 days and get it for free
No membership fees
Available all over the U.S.
Cons
The service provider will put you on a waiting list if your company and co-workers have not expressed interest
Low cash advance amounts per payment period
Pricing Plans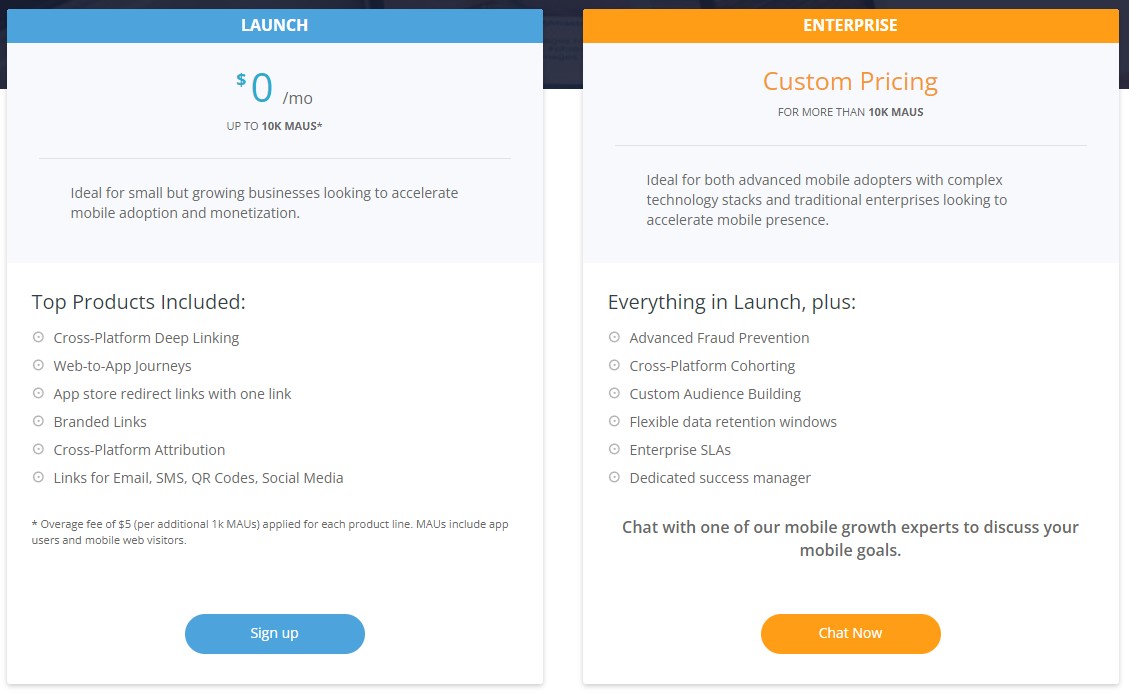 Branch is a pioneering software application developed to provide accessible loans to hourly workers.
A free plan is currently available for an unlimited number of employees and managers.
Enterprise plan quotes, which offer additional features, are available upon request.
When it comes to advances, the following data is available:
Offers a loan limit of $150 to $500 ( additional instant approval fee of $3.99).
No credit check
Monthly interest rates up to 21%.
Weekly and monthly repayment
The amount you could qualify for will depend on the number of hours you have worked and your salary.
When you need the money right away, you can pay for instant access. This can be very useful when you find yourself with an unexpected but urgent expense. You can also wait three days after your application and get the funds for free.
However, you can only use the application if your company has created an account on the application. If it hasn't, your name will end up on a waiting list. How quickly your application is processed will depend on the number of co-workers who sign up and join the waiting list.
When you ask for a cash advance on the application, making the reimbursement is equally easy. The service provider will give you a repayment date that will coincide with your next paycheck. Once that date arrives, they'll automatically deduct the amount from your account.
There are no credit checks required to use the app, no membership fees, and no interest on the money you borrow.
Instant advances to your debit card have fees:
Instant transfers for amounts less than $75.00 to your debit card cost $3.99.
Instant transfers for payments of $75.00 or more cost $4.99.
User Reviews and Ratings
On significant review sites such as trustradious.com, G2.com, and GetApp.com, the Branch app has received a near-perfect score on multiple occasions. However, glancing at the experiences of other users who are already using it could be an essential source of information and decide whether or not to use it.
On capterra.com, Brett N., a restaurant manager, shared the following:
"I like the overall idea of the software, and it helps connect employees for scheduling issues and to communicate. It's also good to keep up with my schedule and finances all in the same place."
On G2.com, Matthew M., and HR Technologies Specialist, mentioned this about their experience on Branch:
"Having Branch as an alternative payment option to live checks is great to have. Some employees don't have a bank account when they start with us, so having something to utilize right away during onboarding is great. Branch also offering same-day pay is just icing on the cake."
Most users have not found many disadvantages after a long time of use which speaks quite well for how well developed and valuable this tool is.
Is Branch a Good Purchase?
The Branch app has been designed specifically with hourly workers in mind, as they often suffer from being financially excluded and the pressures of living one paycheck at a time.
A comprehensive financial wellness platform helps with scheduling work, budgeting, saving, and even borrowing once funds are exhausted.
With its low entry barrier, everyone benefits from the service, in addition to the absence of fees and interest, which makes it an extremely convenient option for anyone to use.
However, it may be difficult for someone who is not employed or whose employer and co-workers have not already expressed their interest in using the application to access the services.
These are equally top-rated alternatives that have similar features to Branch:
Payactiv: They invented real-time access to earned wages to build one of the most well-rounded financial wellness platforms, the best way to improve employees' financial health. Includes bill pay, savings, budgeting, discounts, and financial advice.
DailyPay: A technological solution that gives your employees control over their paycheck. Through the use of in-house, patent-pending technology, you can empower them to reach their financial goals and pay bills on time. As a result, the employees who achieve financial security in your company stay longer, reducing turnover and improving your bottom line.
Primavera: A comprehensive financial wellness platform that provides employees with the necessary financial education and tools they need to be and feel their best at work and in life.
LearnLux: Provides your team with all the tools needed to make educated and confident decisions about their financial present and future.
Branch FAQ
Is it possible to sign up for Branch Pay by using the website instead of the app?
The same information and features can be accessed on the website as on the app.
Is it possible to delete my account from the Branch app?
Sure. Open the app and go to "My Workplaces" and then select "Delete Workplace" (iPhone) or tap the trash can icon (Android). Doing so will delete your account.
If I have any questions, how can I contact customer support?
Either email [email protected], use the live chat feature on their website, or chat with them on the mobile app.
Would using the app affect my credit score?
Absolutely not. The lender will not check your credit score or report your activity to any credit bureau.
Is there a maximum amount I can apply for from the app?
A maximum of $150 per day and a maximum of $500 per pay period can be submitted.