Affiliate Programs that Closed in 2021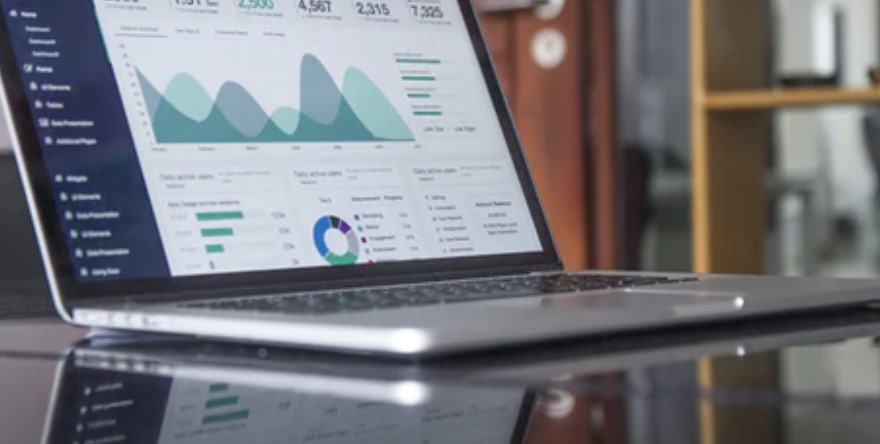 If you are reading this then you probably are an affiliate marketer that like to be on top of the iGaming market and on top of the competition like a good webmaster should be.
It is very important to be on top of everything that is happening in the market, including knowing which affiliate programs are closing down, since you may not know that and still have old links that will be a waste of money.
Sometimes with the day-to-day rush, our work, the marketing campaigns, commissions, payments, news about new online casinos and other stuff we forget to check the old affiliate programs that we were affiliated and had luck with in the past.
However, some of these affiliate programs may have problems and are closing, so it is critical to know about the statuses of all affiliate programs.
Which affiliate programs are closing or are closed already?
Here at StatsDrone we will always provide you useful information regarding the latest on the iGaming affiliate marketing industry, so here is a list of affiliate programs that are closing, or they are closed already:
AffPalace
724 Partners
Sun Partners Affiliate Program
Rovert Affiliates
Gala Partners
FreakyVegas Casino Affiliates
Ohmbet Casino Affilites
EagleBet Affiliates
Knightslots Affiliates
Casinsi Affiliates
GoWild Partners
Armstrong Affiliates
BGO Buddies
BetsPartners.io
Blue Orange Partners
Bogart Affiliates
Casino Carnaval Affiliates
Crazy Fortune Affiliates
Eskimo Affiliates
Genting Affiliates
Global Gaming Affiliates
Global igaming Partners
High 5 Affiliates
PWR Affiliates
True Affiliates
Turbo Affiliates
Unikrn Affiliates (apparently will be back this year)
Wildblaster Affiliates
Wishmaker Partners
Wixstars Affiliates
So, keep in mind that if you have an account with any of those affiliate programs, you should contact your account manager as soon as possible to sort things out before it is too late and lose your commissions.
But why affiliate programs close?
Actually, it is very simple, in the last few years there has been an explosion of many new online casinos, sportsbooks, bingos, fantasy sports, and other gambling sites and of course they all have their respective affiliate programs.
This means that the already rough competition is getting harder, which means that many affiliate programs are doomed and only the best ones or the most popular survive.
StatsDrone keeps expanding their Affiliate Program portfolio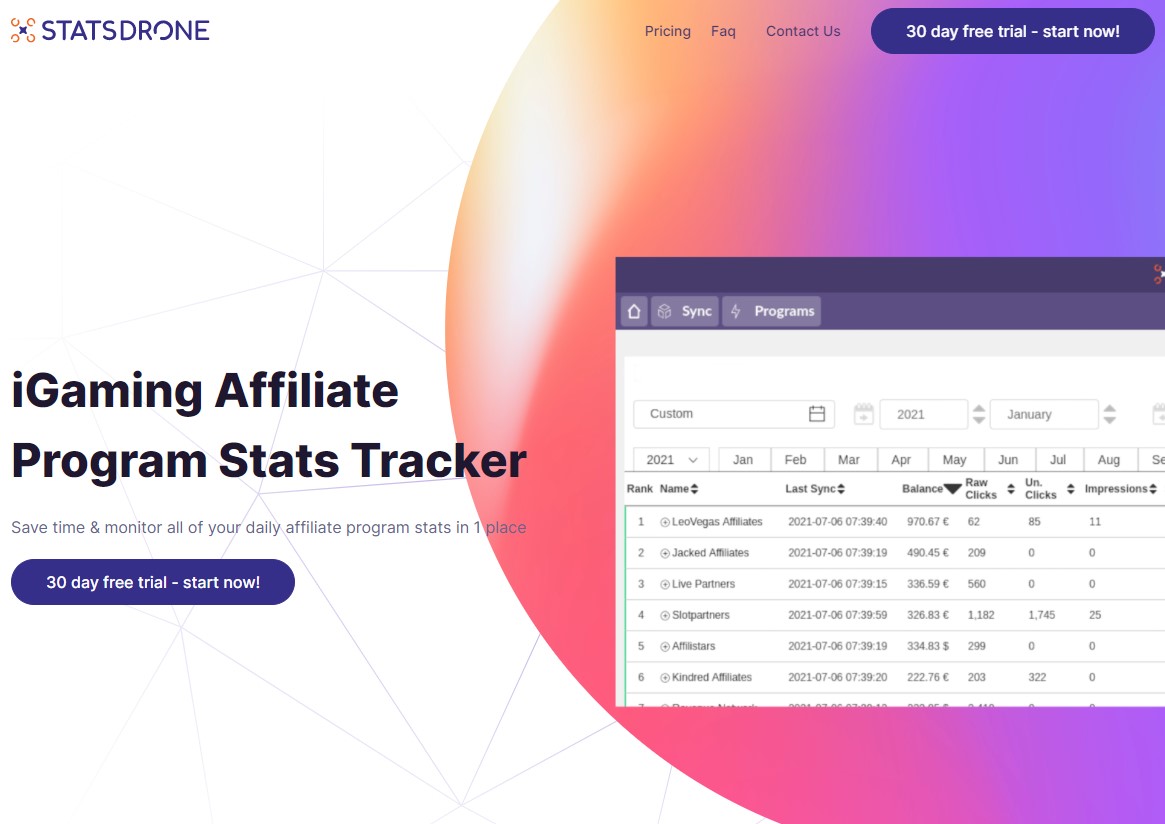 Here in StatsDrone we always provide are users with the latest information about new affiliate programs, old affiliate programs and yes affiliate programs that are closing down.
Also, we'll keep expanding our portfolio of the Affiliate programs that we work with on a constant basis.
You can always submit a request if we are still not working with your favorite affiliate program. So don't be afraid to Contact Us or visit our FAQ section for additional information.
Visitors of this website will have a significant advantage over their competitors since we provide powerful tools that allow users to have all key data such as links, revenue, commissions and more of their affiliate programs in just one place.
That way you can save a lot of time and money and dedicate yourself to other project or improving your marketing campaigns, so we recommend you to at least try the 30 days free trial version and if you have any questions or doubts or recommendations drop us a line, and we will get back to you in a heartbeat.