Affiliate or Refer a Friend Programs - Which is Better?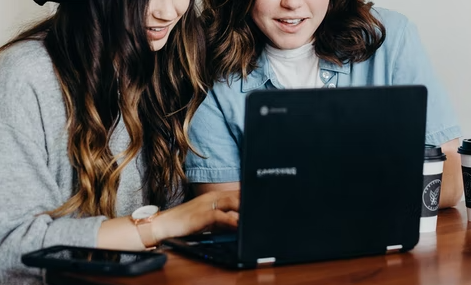 Affiliate programs and referral programs are powerful new customer acquisition strategies, but which of them is better for your business?
We'll start by saying that with their similarities and differences, these marketing strategies are equally effective and results-oriented, allowing companies to use them at the same time to achieve sales and marketing goals.
Now, we will give a definition of these programs, and then we will talk about the main similarities and differences between an affiliate program and a referral program.
What is an Affiliate Program?
An affiliate program is an advertising model is based on revenue sharing that involves a web advertiser and hired webmasters.
Webmasters, as affiliates, place the company's advertisements on their individually owned websites, and the company compensates third-party publishers for generating traffic or referrals to the company's products and services.
Affiliates may not necessarily be customers of the company, as their only agenda is to sell or promote their products and earn a commission in return.
What is a Referral Program?
A referral program is a marketing tactic in which a business uses its vendors, customers, and partners to actively promote its brand, products, and services.
To do this, the company defines incentives as powerful enough for its best customers to attract new ones. And precisely this incentive system is called a referral plan.
The key to the success of referral marketing lies in customers' trust. Because we know and trust the person who's referring us to a product or service, we are very likely to act upon their recommendation.
People believe more in personal recommendations rather than traditional advertising.
Similarities
Both programs are based on inviting others to become new customers.
Both offer performance-based incentives.
They both have a formal agreement with a certain brand.
They both use indirect promoters to sell.
They both are based on the level of trust that is passed on with a referral (social currency).
Both provide an incredible return on investment value.
So, what is the difference exactly?
Differences
These are the most marked differences:
Partner profile
An affiliate program will focus on website owners, bloggers, influencers, and other content creators as its affiliates. A referral program is more specifically geared towards customer loyalty, thereby attracting customers of a company or consumers of a product who are looking for an opportunity to save some money or get bonuses.
Reward type
The affiliate program allows you to earn commissions. Popular incentives for a referral program include non-cash such as discounts, store credit, coupons, cash back, gift cards, or also cash rewards.
Link-type
An affiliate link is published to the public, usually through a website, blog post, or social media posts. A referral link is typically sent as a direct message from person to person
Relationship with the potential customer
There is no direct relationship between the affiliate and the potential custom. The person who purchased the product on the affiliate link does not necessarily know the affiliate, but trusts the recommendation. In a referral program, there is usually a close relationship between the parties, for example, friendship or family connection.
Relationship with the company
An affiliate does not need to be a customer compared to a participant in the referral program.
Below, we will give a real-life example of each of them to illustrate how affiliate and referral programs work.
Example of an affiliate program, Hostinger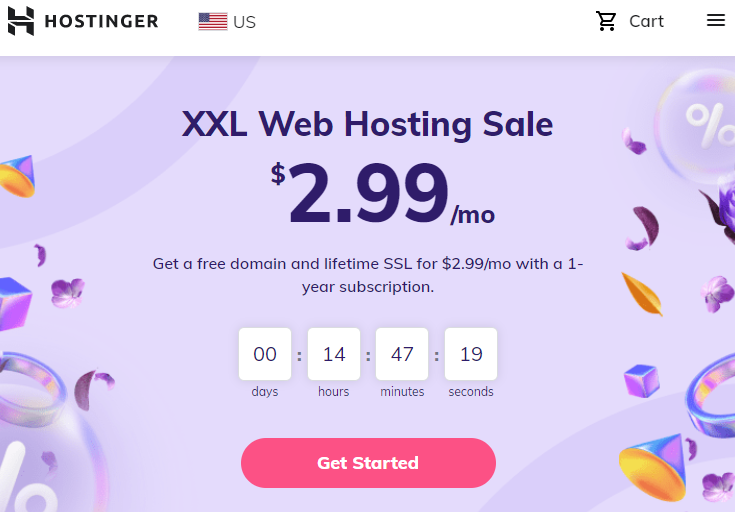 Hostinger is a web hosting company that has a user base that exceeds twenty-nine million in 178 countries. Their affiliate program is perfect for any site or blog that has a tech-related niche.
If a user redirected from your site buys a hosting package on Hostinger, you earn a share of the profits. The company pays 60% on every successful sale. The more users you redirect to Hostinger, the more money you can earn.
Hostinger tracks the sales by tracking (affiliate) links and cookies. When a user clicks on your tracking link, cookies are placed on their browser that allows Hostinger to recognize that they are your referred user.
Two of the drawbacks of the Hostinger affiliate program is that you can earn a maximum of $300 per sale, and they don't offer deep links.
Example of a referral program, GemBet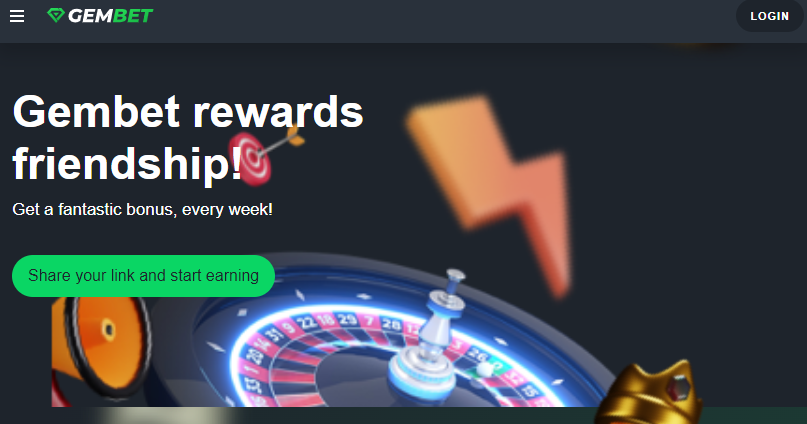 GemBet is a place for sports betting and casino. It has the latest and greatest casino games along with the most exciting sports betting, either live or pre-match. In addition, GemBet's offers include the top leagues of European Football and sports such as tennis, basketball, ice hockey, American sports, darts, eSports, and many others.
GemBet has a referral program that offers that If you share your link or promo code with all your friends you can get a bonus every week or earn up to $1000 per friend.
The more friends you invite, the bigger the prizes. There is no limit to the number of friends you refer. By using the link or entering the promo code in the registration form, GemBet can track all your friends registering.
Now that you know the basics of affiliate and referral programs, their similarities and differences, and what each one excels at, you're ready to find the best one for your business, because whether it's promoting a link in a piece of content, like the affiliate program, or sharing a referral link with a friend, like the referral program, each specific type of program has the potential to help your business in different ways.