B2B Marketing in the iGaming Niche
As a B2B company in the iGaming niche, you know the effort and time it takes to overcome the challenges of modern sales practices. Through online commerce, buyers can obtain products or services from suppliers virtually anywhere in the world. Therefore, you must be proactive to convince them that you are the right choice for them.
In this article, we will share practical B2B marketing strategies you can apply to overcome today's sales challenges.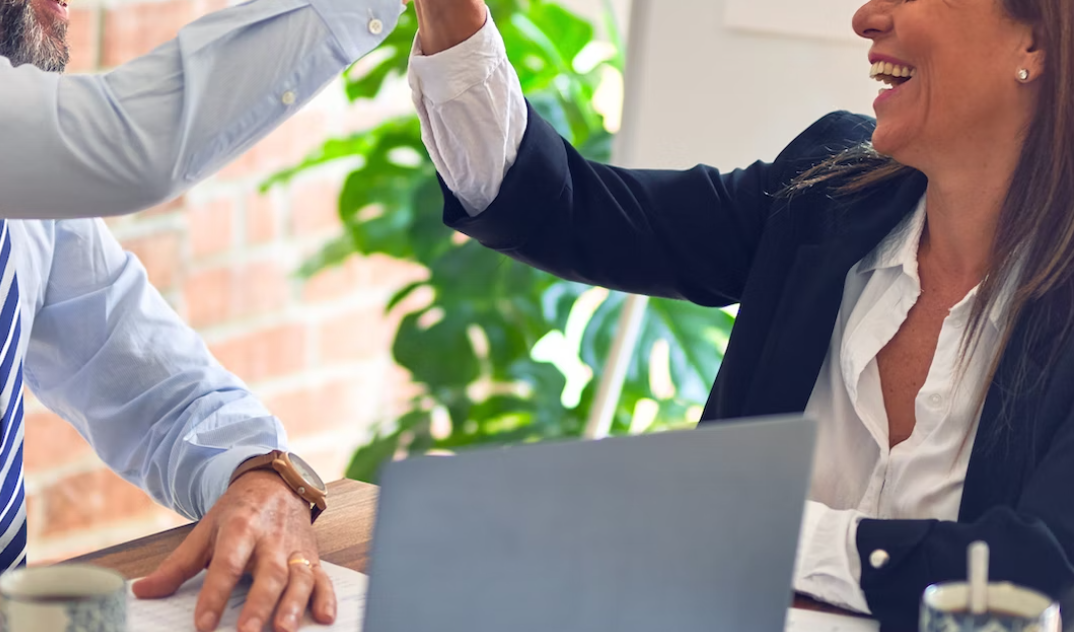 1. Understand Your Ideal Customer Profile (ICP)
Ideal customer profiles (ICP) are often used quite frequently in B2B marketing. They enable stakeholders to understand the business needs of their target market. B2B marketers can use an ICP to understand the full customer journey and find a stronger product-customer fit.
Understanding your ideal customer profile is one of the most important steps in a successful sales strategy. As a salesperson, time is your greatest asset; be sure to invest your time wisely in the accounts that are most likely to use your services or purchase your products.
There is little point in sending all leads to sales, as some of them may not be suitable, so it is important to identify who is likely to buy from you and who is not. This way, you won't spend too much time on leads that are unlikely to close a deal with you.
It's also worth noting that the B2B customer lifecycle and buyer journey have changed dramatically in recent years. But how does the increasing speed of sales cycles relate to an ICP?
This is very easy to explain. If buyers make decisions more quickly, you, as a marketer, need to be very aware of how your product can influence a prospect's results before contacting them. If you can't add value to a potential customer right away, they will slam the door in your face because you don't know their buying expectations.
2. Focus On the Customer and Their Needs
Modern B2B buyers are becoming increasingly skeptical about sales and marketing messages. They want to interact with salespeople who listen to their needs and provide them with relevant information. You need to focus on the customer and their needs, instead of focusing on short-term sales that result in commissions and bonuses.
Focusing on customer needs means concentrating on how each interaction helps the customer, rather than how it helps your business. This will also help you gain a new perspective on aspects of your business that you may not be used to.
Potential customers are more likely to engage with you if they feel like you understand their needs and concerns. Spend time getting to know them and their businesses. Find out what their pain points are and show them how you can help them address them.
Although sales and customer service staff are on the front line dealing with customers, improving customer focus should be a priority for any company.
3. Nurture Potential Customers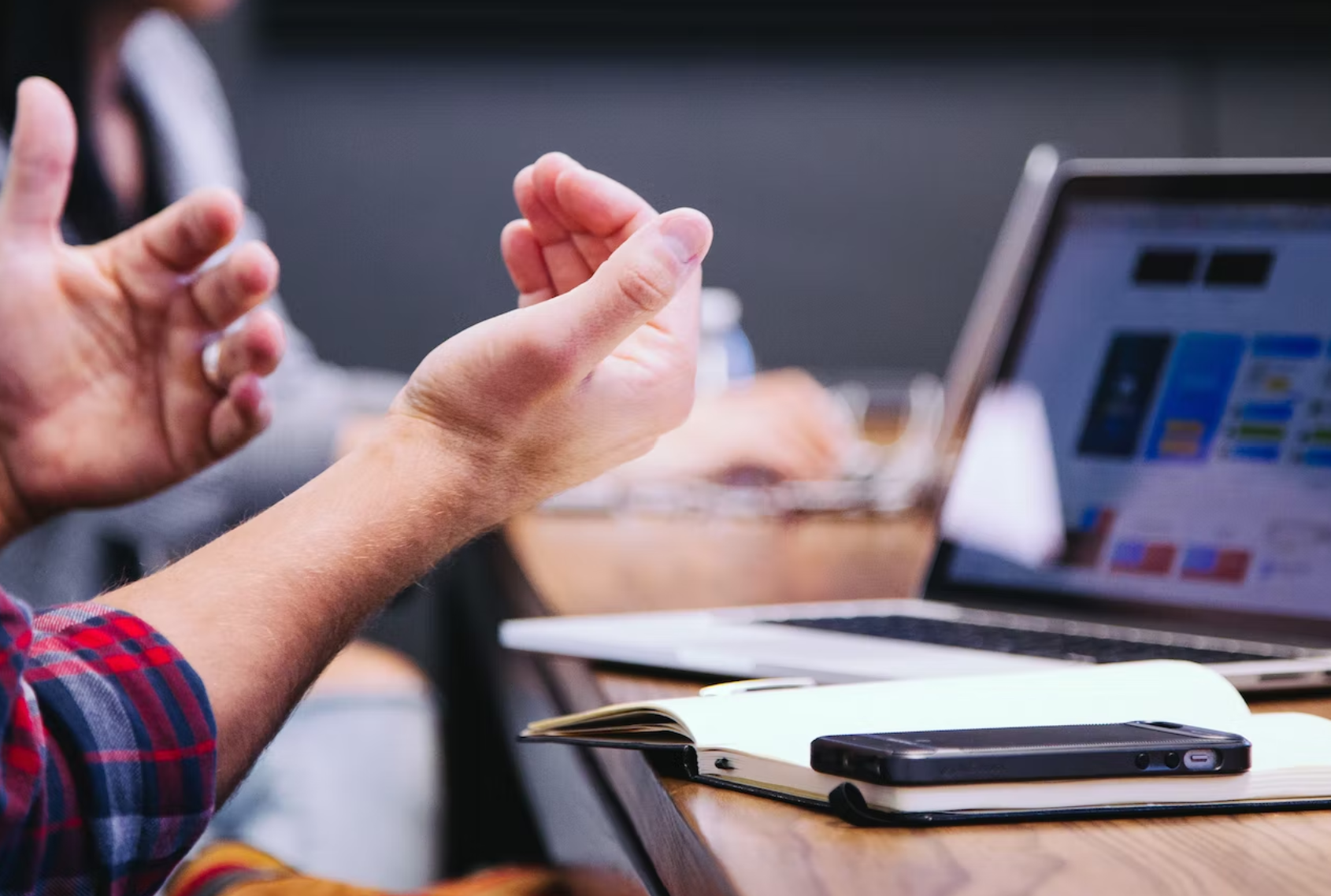 This means developing relationships with potential customers, even if they're not yet ready to buy.
Because of the many components involved in B2B marketing, prospects are rarely able to commit to buying the first time you contact them. Therefore, it is crucial to implement a nurturing process. Potential customers need time to assimilate what they've learned about your product or service, and while they are doing so, they will be looking at your competition.
Therefore, keep in touch with them through their emails and send them relevant content, such as useful tips in a newsletter, worksheets, templates, how-to videos, etc., that will be useful to them regardless of what stage they are at in their customer journey.
Also, invite them to events where they will have the opportunity to interact with your satisfied customer. This way, you will not only get ahead of the curve when they are ready to make a purchase, but you build stronger business relationships, and, more importantly, earn their trust. And that's the key to success in modern B2B sales.
4. Fill A Gap in Your Market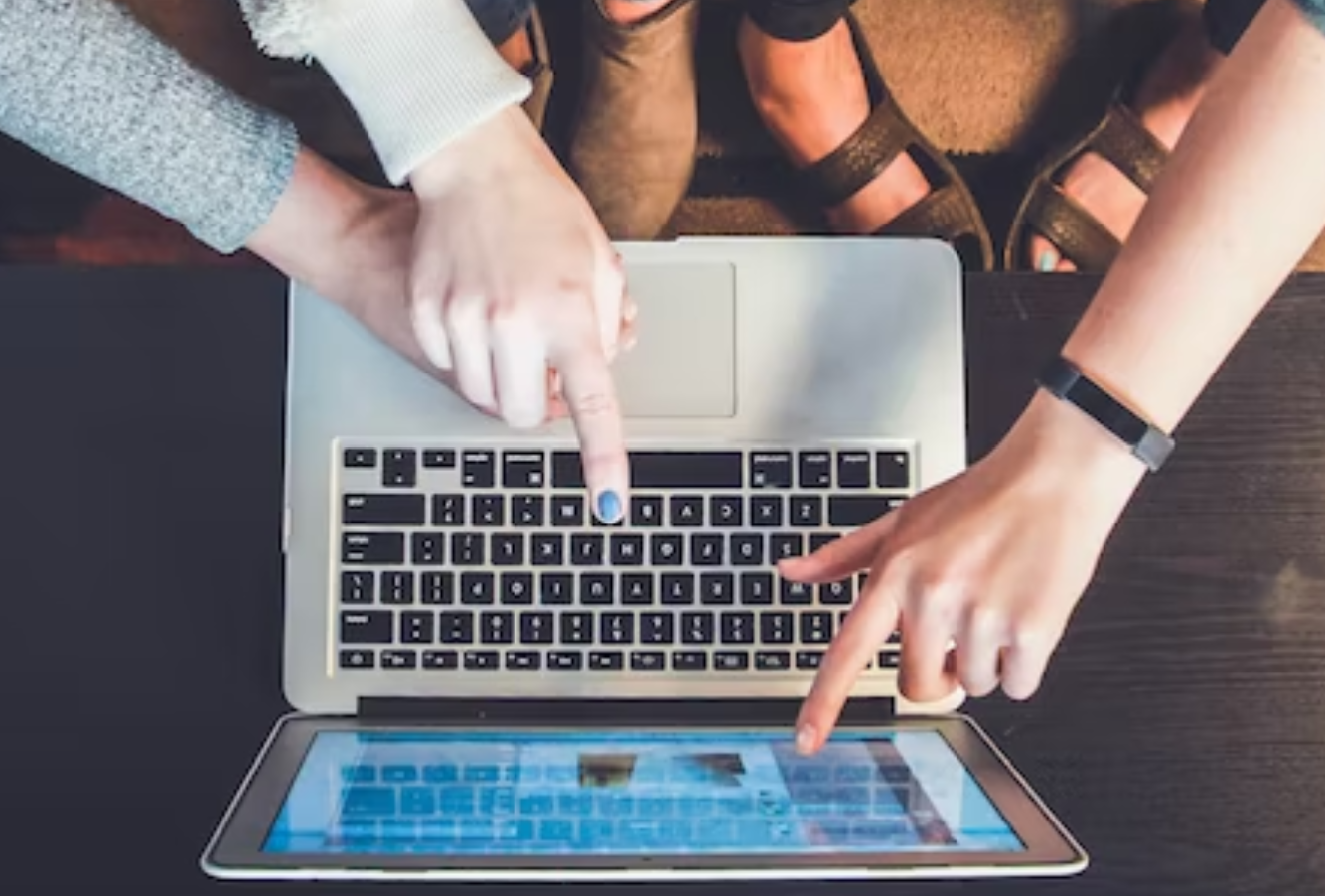 It is also a truism that the success of B2B marketing depends heavily on your company being able to differentiate itself from the other players in the market. If you look at the iGaming market, you can see that most of the businesses are not very different from each other. So, you can have an edge over your competitors if you make your business extraordinary.
Whether you want to expand an existing business or start a new one, you'll need an idea that sets you apart from the competition. You need to find and fill a gap in the market. This means, identifying something that customers need but isn't currently available.
Think of an idea for your business that allows you to fill a gap by creating and offering something different from others in the market. That provides something in the market that no one else provides so far. It doesn't matter if it is a product or service, your total offering, or an extraordinary customer experience.
For example, StatsDrone found a gap in the account balance of affiliate programs. The account balance is the money that you have earned by sending new players to the brands and that you can withdraw after you reach the minimum threshold.
It is to be expected that the calculation of commissions is done quickly and accurately. However, we can see that most iGaming marketers, in their back-office, often suffer from a lack of streamlining operations.
Most of the time, the calculation of commissions is done manually and slowly. Of course, slow billing leads to problems for affiliates, as they receive payments at the end of the month instead of the first days of the month. In addition, there can be problems with the accuracy of the payment amount.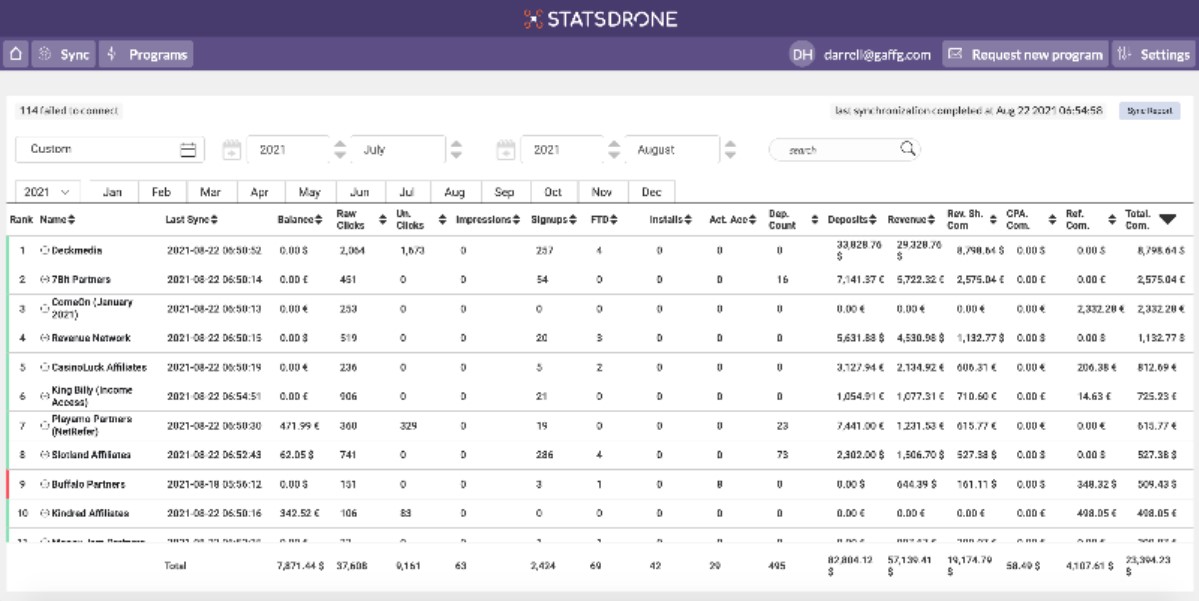 Regarding StatsDrone, it has its own KPI for the account balance. Within their App, there is an exclusive feature for account balances, which is a great tool for affiliate marketers. With this tool, StatsDrone gathers all the information from the affiliate programs you belong to into one dashboard, thus making life easier for webmasters by saving a lot of time.
How does this feature work? Affiliates must log into their StatsDrone accounts to see any activity or balances, StatsDrone gathers the balance amounts from each affiliate program and provides a grand total. This allows you to determine outstanding balances, which programs need an invoice, or which can make a withdrawal instead of checking one by one the dashboard of the affiliate programs that you are a member of.
In addition to this, other features that set StatsDrone apart from its competitors include the ability to export data to CSV, add notes to each program, and track and display sub-affiliate commissions. These features are cloud-based or self-hosting and are available for PC and Mac.
5. Don't wait for customers to come, be proactive!
The needs of the modern buyer have changed. It's no longer as simple as waiting for potential customers to come to you. Instead, you need to be proactive and implement strategies that help other companies become familiar with your brand name and the value of your product or service and convert them into customers.
With the tips we've given you in this article and others that you can apply depending on the characteristics and needs of your business, you'll find it less difficult to compete in today's global, real-time buying environment where websites, not sellers, are at the center of how B2B marketing buys and sells.