Top KPIs for Sportsbook and Casino Affiliates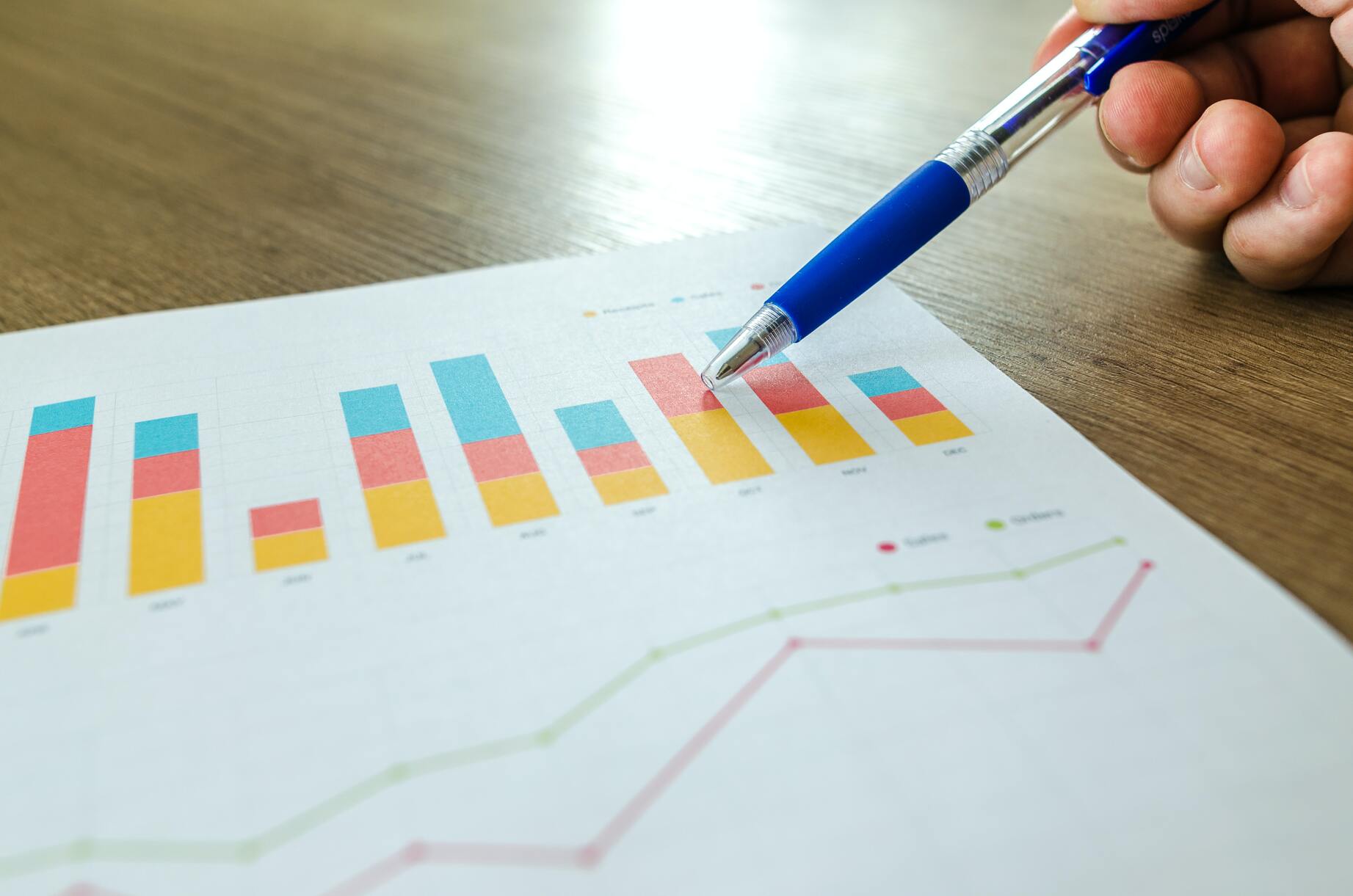 The affiliate marketing business is a very competitive world, so you have to make the most of all the tools, technologies, devices, software and everything that you can to be on top of your competition and on top of the market.
That is why it is so important to know the Top KPIs for Sportsbook and Casino Affiliates.
When it comes to the affiliate marketing world there are many variables or metrics such as Negative Carry Over, Minimum threshold, Licenses, Balance, Commissions, Referrals, and more that you need to consider and track at all times and that is why we use KPIs.
What does KPI mean?
KPIs are Key Performance Indicators which can be measurable variables, for example in other areas where you measure temperature, income, voltage, leads, visitors, distance, velocity, etc.
But in the case of the affiliate marketing business, specially the Sportsbook and Casino Affiliate niche, there's a few that are a must when it comes to tracking.
Important KPIs to track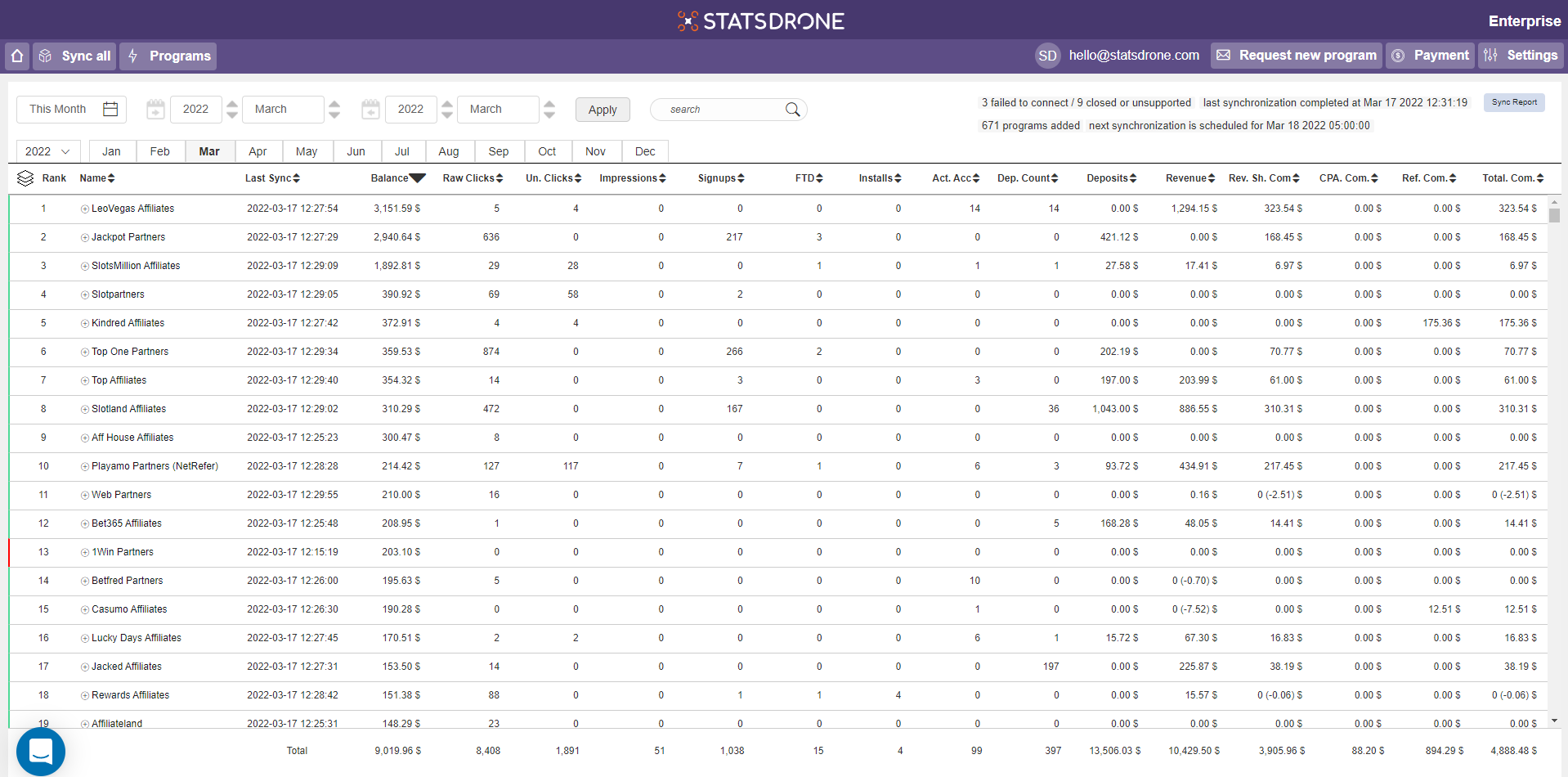 If you're a Sportsbook or Casino Affiliate, here's several of the most important key indicators that you should make sure that your stats tracker has available for you:
Sub Affiliate Commissions
Now let's talk a little bit about these KPIs and what does each mean.
FTDs
FTDs are basically the new gamblers or new players that you send to a brand or First Time Depositors. So FTDs are players that actually deposit and play on the casino or sportsbook or any other gambling site.
Sign-ups
Sign-ups are players that join an online casino or sportsbook thanks to you, but they don't necessarily make a deposit. So these KPIs cannot be confused with First Time Depositors.
CPA Commissions
CPA stands for Cost Per Acquisition, sometimes affiliate programs offer CPA plans that give a specific amount of money per each qualified player. These types of commissions can depend on the origin and the quality of the traffic.
Revenue
Revenues are the commissions that you can earn from an affiliate program, and they are usually from 25% up to 50% and in some affiliate programs you can get 60% for a short time. (Usually the first 3 months)
Sub Affiliate Commissions
Sub affiliate commissions are the commissions that you earn thanks to the fellow affiliate marketers that you bring to the affiliate program. These commissions are typically 5% of what your affiliates earn.
Account Balance
The account balance is the money that you have earned by sending new players to the brands and that you can withdraw after you reach the minimum threshold.
There is an exclusive feature for account balances in StatsDrone which is a great tool for affiliate marketers. StatsDrone will gather all the affiliate program information that you are a member of into one dashboard, so it makes life easier for webmasters by saving them a lot of time.
Affiliates must log into their StatsDrone accounts to see any activity or balances, StatsDrone gathers the balance amounts from each affiliate program and provides a grand total.
This allows affiliates to determine outstanding balances, programs that need an invoice or that a withdrawal can be made instead of checking one by one the dashboard of the affiliate programs that you are a member of.
KPIs vs KRAs
Let's start by defining that KRAs are Key Result Areas, and KPIs are Key Performance Indicators.
KRAs work better, for example in the human resource areas, in which you can establish that KRAs are some specific goals for each employee.
KPIs work better in the affiliate marketing area since they are metrics that can be quantified and KRAs not necessarily need to be, KRAs are more like an area of problems that needs to be solved.
KPIs are the best kind of variables for online casinos and sportsbooks and KRAs don't work well in this area since you need to quantify FTDs, Commissions, Balances and more.
How to Monitor and Analyze KPIs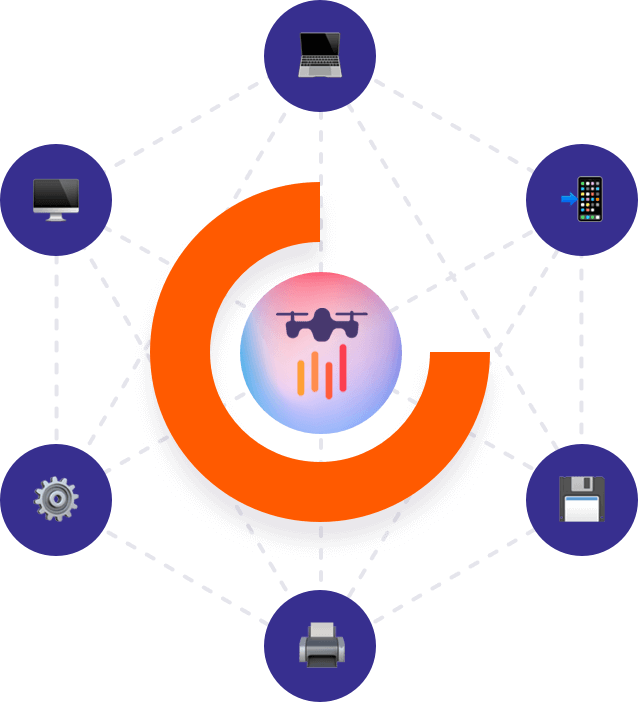 The thing about these metrics and indicators is that sometimes all of this amount of information can lead to confusion, specially if one is new to this language.
Monitoring this data revolves around simply looking at a tool that compiles, measures, and converts it into metrics that are easily digested by the user, or to put it in easier terms, the user is allowed to track their programs' performance more directly.
The catch here is precisely which tool are you using to capture these data points.
Different tools catch different metrics and depending on which niche are you planing on developing your strategies it's paramount that you choose the right tool for you.
Hence, our own stats tracking tool StatsDrone that works perfectly for Sportsbook and Casino Affiliates, specially thanks to the Account Balance metric, which is an indicator that you usually won't find in other trackers if at all.
Conclusions
StatsDrone is a powerful affiliate program tool that all affiliate marketers should use because they will save a lot of time and money by gathering all their affiliate program dashboards into one single dashboard instead of login into dozens of affiliate programs if not hundreds in case of professional affiliate marketers.
KPIs are better than KRAs in the affiliate marketing world, since they are more practical and lots of data need to be quantified.
What is new today can be obsolete tomorrow, and that is why we recommend you to stay on top of the iGaming technologies and join StatsDrone or other software that can help you stay on top of the game and on top of your competitors.