Recession proof affiliate marketing niches
If there is anything that the last recession in 2008 taught us, it is that online gambling is recession-proof. Fast-forward to 2022 where it looks like the next big recession is just getting started, some people in affiliate marketing are running for cover.
Cue in the clickbait articles on recession-proof jobs and careers. Articles like this, this and even this one.
People look towards escapism when it comes to enduring the stresses that come when the economy goes sideways. Companies go out of business, job losses start to pile up, and shit just hits the fan and a small percentage of the population celebrate it too.
If you are in an uncomfortable position or rather you want to pivot to put yourself in a better position, you can springboard from this. Yes, you just have to be strategic and find the right opportunities.
It was barely 6 months ago that people were becoming too expensive to hire, and now anybody that has a good job will be holding on for dear life to keep it. There may be a correction in salaries as well as other costs of goods and services. This no doubt will be felt in the entire affiliate marketing industry.


Although affiliate marketing doesn't seem to be trending up, SEO is.
So what are recession proof affiliate marketing industries?
For starters, almost all forms of online gambling.
Casino Affiliate Programs
Online casinos have been around since the mid 1990s. Every year the industry has grown and in the past 2 years with the pandemic, it has only accelerated.

Taking a look at Google trends of the keyword "online casino" reveals that the interest level for the term has never been stronger.
Sportsbook Affiliate Programs
Betting on sports is big, and a lot of the United States has opened up their markets for licensing of it. This means more taxes and royalties brought in, and it has more spinoff business from it. This is where affiliates should be able to benefit.
Lottery Affiliate Programs
Online lotteries are not as normalized as online casinos, but they are getting there. Most lotteries around the world are controlled by some governing body and can be provincially or by state. Lotteries have always been a good source of tax revenue. The habit of buying a lottery ticket is one that doesn't die so easily, so you can expect interest in this iGaming niche to remain strong.
SEO Affiliate Programs
Just to clarify, SEO as an industry is massive and growing stronger by the year. You can make great money working for yourself as a search engine optimization consultant.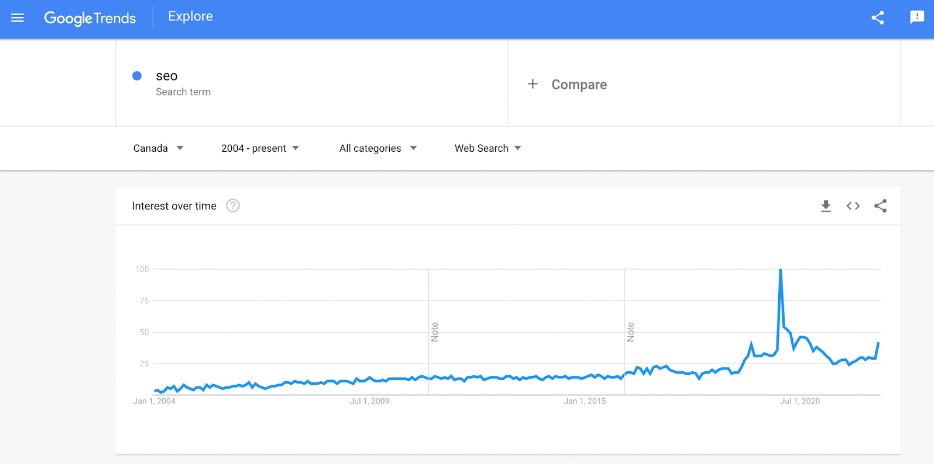 There might not be as many SEO affiliate programs to work with, but there are some SaaS SEO products that do have affiliate programs. So you can always find people to cater to for getting new customers. If you spend time lurking in some of the big SEO groups, you'll realize there is money being spent in every angle of SEO.
The fact of the matter is, search engine optimization is a massive industry and only gets bigger. Just referring SEO tools that have an affiliate program could be enough to make a good income.
Video Games & Esports
The video game industry is massive and with no jobs, no problem! That's even more hours that will get consumed by young gamers. The video game industry can also have a betting element to it and that has become popular over the years.
Education & e-learning
Some people go back to school when the going gets tough. This is more true for people that have access to affordable or even free education.
Online Courses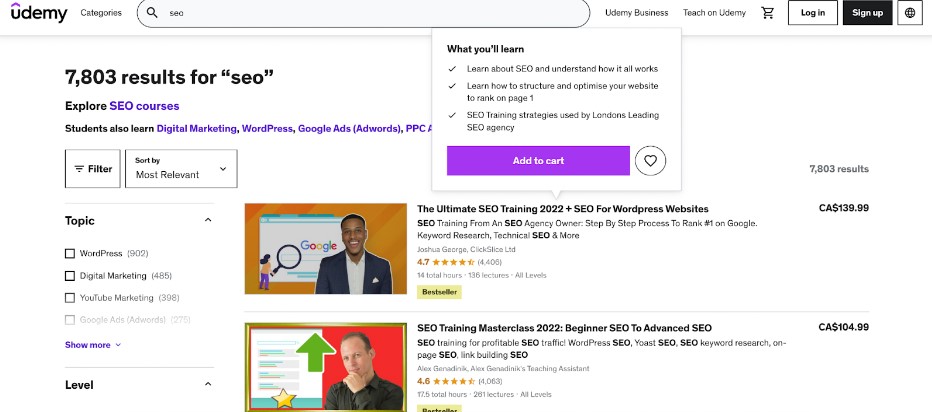 Courses are big business. Ask anybody that does a course, and they'll tell you to shut the f*** up and don't tell people how lucrative and easy it is. How can you find out how much courses can earn? You can check at Udemy direct or talk to any course creator and ask them to share how many students they have. Some might exaggerate and others will be honest, so the number is somewhere in between.
Follow us
Join our affiliate newsletter to learn about some of the affiliate programs and categories mentioned in this article. You can also browse through our affiliate programs directories to discover new programs.