Sigma Americas 2022 to Debut in Canada in June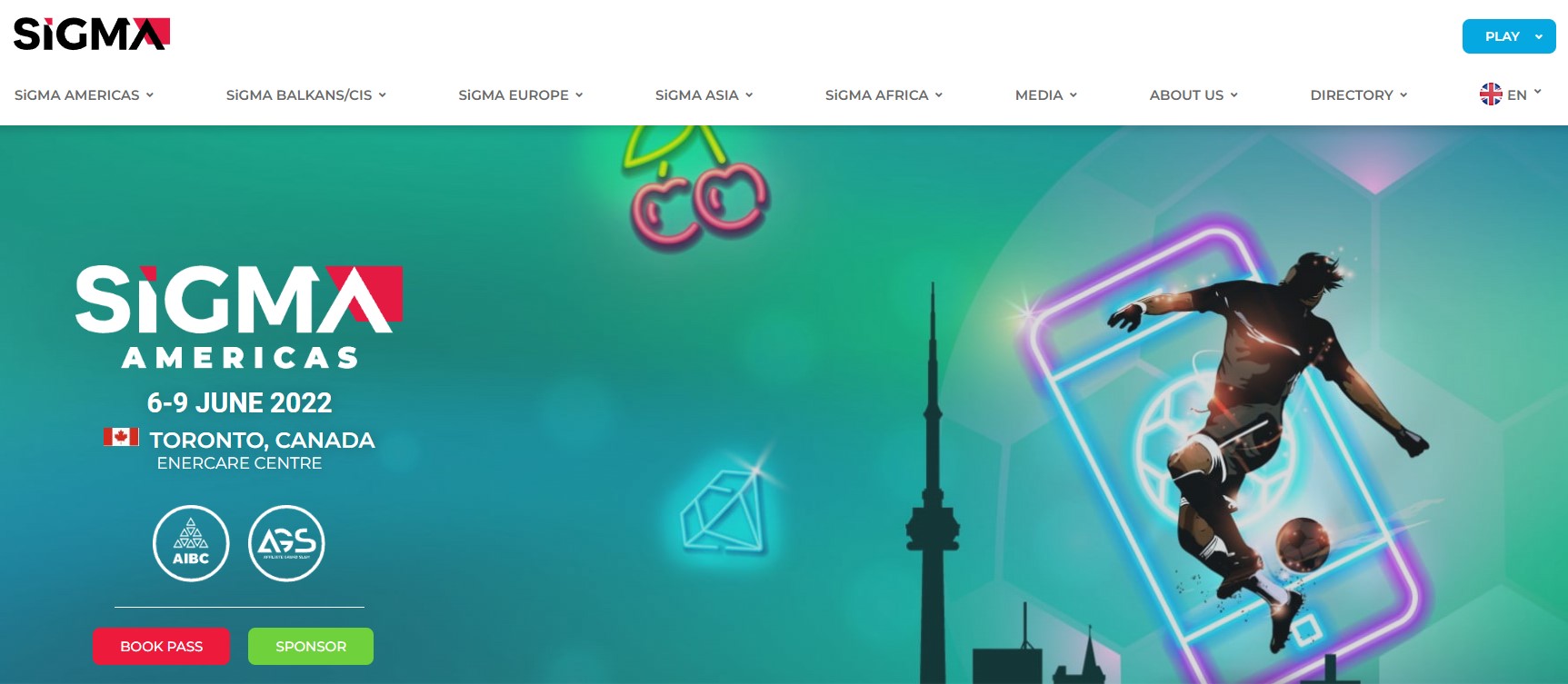 For those readers who do not know what iGaming is, it is about betting on the results of online events such as sports or games.
This industry has grown a lot lately because people can place their bets from anywhere in the world without the need to leave their home, and it provides certain convenience to people because they can do their bets from anywhere.
It is expected that this industry will continue to grow over the years, since the technology used for the security of these bets is of high level, ensuring users that they can participate without any inconvenience.
In this article, we will talk about one of the largest iGaming events in the world, SIGMA.
What is SiGMA?
Sigma is one of the largest iGaming festivals or events worldwide. This event has been held since 2014 and since then it has been positioning itself within the industry as one of the most recognized and attended.
SiGMA is a global festival that offers world-class summits and conferences around the world, C-level networking events, gaming awards, startup launches and many innovative products.
In 2019, SiGMA hosted an event in Malta that achieved a record 15 000 attendees from over 80 countries and over 400 sponsors and exhibitors, and 200 industry-leading speakers.
SiGMA Americas Debuts in Canada
SiGMA Americas is an event that will be held in Canada for the first time, as the name says it is focused on the Americas market, as this continent is a growing pillar of the global iGaming industry and home to one of the oldest gaming sectors, the continent is a vital market for any ambitious entrepreneur, investor or operator in the industry.
SiGMA Americas 2022 will complete the company's list of key markets, which includes Africa, the GCC and CIS regions. Moreover, the exhibition will include SiGMA Group's gaming vertical, its affiliate AGS and emerging technology brand AIBC.
This event will be held from June 6-9, 2022 in Toronto, Canada. However, the exact time and location of the event will be mailed to those who purchase tickets to attend, this will be done a few weeks in advance.
How to buy a ticket?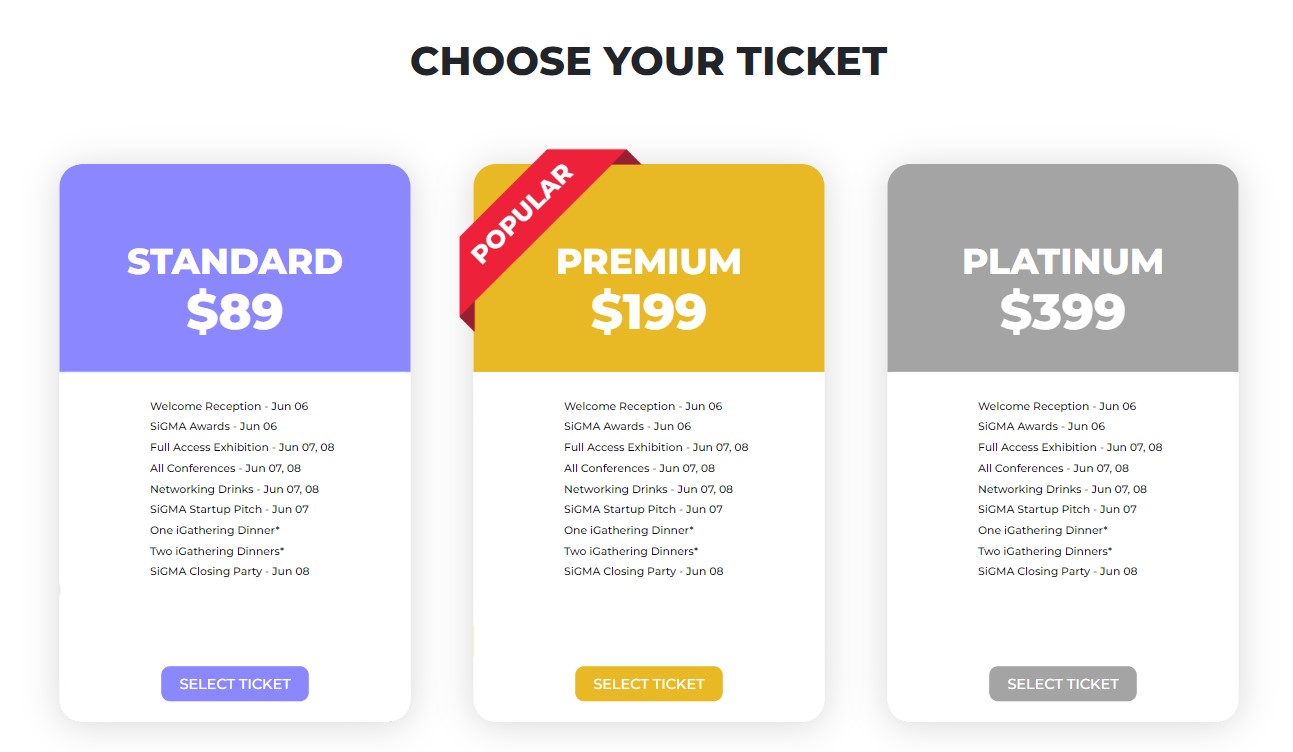 SiGMA is one of the most popular events, so it is normal that people want to buy tickets, which is not difficult. To buy your tickets, you must follow the following steps:
The first thing is to enter the event page. In SiGMA Americas you will see a button that says "Choose your ticket". There are three types of tickets that offer people different benefits, those are standard, premium and platinum.
After choosing the ticket, the page will ask the person to register and provide personal information such as name, last name, email, among others.
Next step, after providing all the information in the personal section, you will have to accept the terms and conditions of the site.
Once you have accepted the terms and conditions, you will go to the payment section, where you will have to choose the payment method that best suits the buyer.
When you have completed all the steps mentioned above, you should receive an email confirming the purchase. When the event is about to take place, you will receive the place and time of the summit.
Conclusion: Is SiGMA Americas worth going to?
Certainly, this event will be the first to be held in the SiGMA AMERICAS lineup, making it totally unique and unparalleled.
In addition, this summit will have a full agenda of expert-led panels and workshops, plus a high-energy show floor that offers a direct line to some of the biggest brands in the business, making it an ideal venue for networking.
Last but not least, the summit will incorporate emerging technology from SiGMA Group and affiliate brands AIBC and AGS. In addition, StatsDronewill also be present with an information booth for those who wish to learn more about this software.
Don't miss this event, it's going to be one of the best in the iGaming world this year.
Check out our events page for more upcoming events!