StatsDrone at iGaming NEXT NYC 2022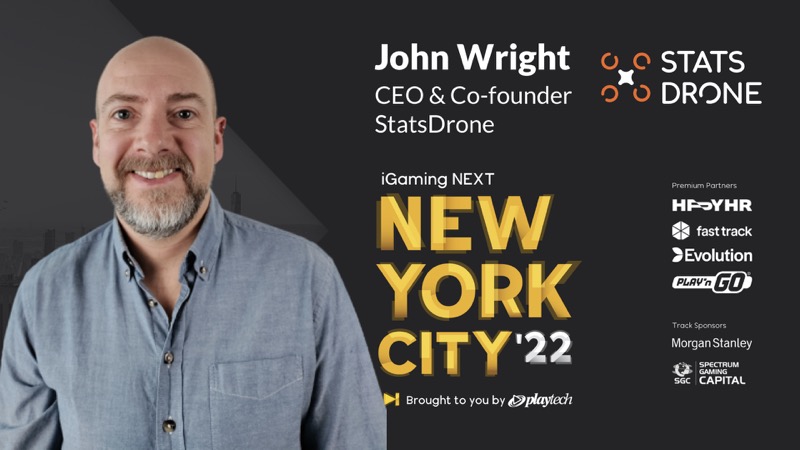 The iGaming industry has been growing over the years, opening up opportunities for events where those interested can attend and expand their knowledge in the area
One of these events mentioned above is iGaming Next, which will be held in New York on May 12 and 13.
A StatsDrone booth is going to be present at this summit, where people will be able to learn more about this growing software. This StatsDrone booth will also be present at iGaming Next Valletta in Malta in September for those interested.
What is iGaming Next?
iGaming Next is a company established for more than 25 years in the market that embraces all topics of the iGaming industry such as affiliate marketing, online casinos, and more.
At the time of establishing iGaming Next, Pierre and Martin's main goal was to help connect and boost the iGaming industry through the exchange of information, this has been something that has been maintained, and a clear example is the iGaming Next Podcast.
These values have motivated the company to hold summits where important industry experts talk about their experience in iGaming.
What is the iGaming Next NYC event about?
iGaming Next NY '22 is a boutique event that is going to bring together the most important brands as well as the most relevant people in the industry and investment community to present panels of the highest quality.
Brands that will be attending this event through executive officers will include: Bally Industries, Bloomberg, CNBC, Las Vegas Sand and more.
In addition to the knowledge these events provide, people who are going to attend will be able to also create unique connections, build partnerships and exchange ideas.
More Information about iGaming Next NYC
This summit will be held in New York City, May 12-13 at the Convene in Midtown West. The event is being organized in this space because the event organizers wanted it to be more exclusive and intimate.
Also, the location of the event is strategically thought out because people can get there by subway using the B, D, F, M lines or the N, Q, R and W lines because they are close to the building, although it is also possible to get there walking.
In addition, guests will also be able to enjoy physical exhibit areas, digital video walls and more.
Something that surprised the directors of the convention is that tickets sold out very quickly, but for those who still wish to attend can sign up on the waiting list that is available on the event page.
"Get ready to connect, explore, and experience at iGaming NEXT New York City '22."
Check out our events page for more upcoming events!